ROK's Flicks Review: Patriots Day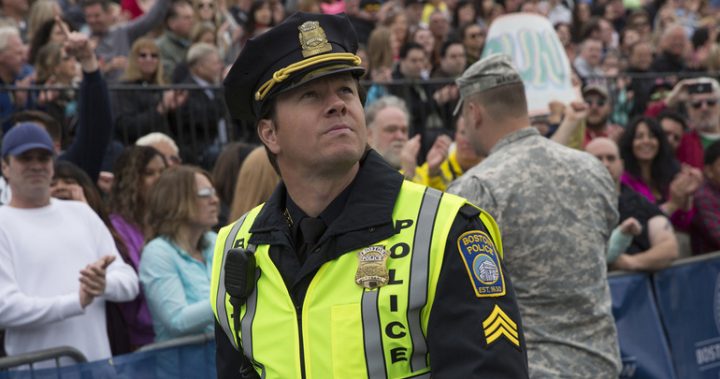 Patriots Day brilliantly recreates the events of one of the most tragic days in recent history while respectfully honouring the victims.
The movie is a dramatisation of the April 2013 Boston Marathon bombing and the ensuing manhunt for the perpetrators.
The film opens with several storylines, showing us the day-to-day life of characters who will eventually pay a huge part in the events and subsequently be directly involved in the bombing, aftermath and investigation.  The movie tracks the events prior to, and following the Boston Marathon bombing from various angles, it centers on multiple characters and tells this story from their points of view as well as the terrorists'. 
It is refreshing in the sense that you can relate more to the people who worked day and night to track and capture the bombers.
The focus is on the early morning setting up for the race, the actual bombing then the next 48 hours of the investigation involving: Commissioner Ed Davis (John Goodman) Sergeant Jeffrey Pugliese (J.K. Simmons), Governor Deval Patrick (Michael Beach) and as Sergeant Tommy Saunders (Mark Wahlberg).   FBI Special Agent Richard DesLauriers (Kevin Bacon) leads the team into a manhunt for the bombers, the Tsarnaev brothers.
Ad. Article continues below.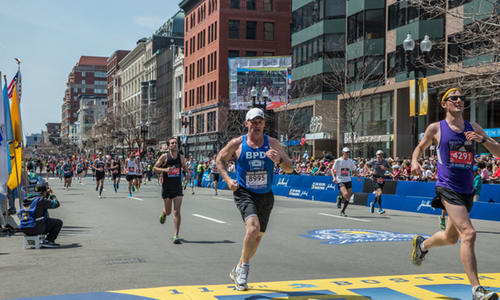 There are also several characters the film follows: a young couple who were there watching the marathon, a young college stationed police officer, and a young kid Dun Meng, who was carjacked by the bombers.
The bombing scenes really display the level of disorder and horror experienced. The real-life footage taken from the actual day gives the movie more credibility, and included is a speech given by President Obama.   The police are shown as determined but inept.
The movie is a rollercoaster of emotion and shows how the city of Boston came together in a time of crisis.  We often witness in the aftermath of disasters the forensic questioning of the emergency response actions & procedures.  This film highlights the intense rivalry & jealousy behind the FBI's takeover from the Mayor & the Boston Police.
I may not be from Boston, but after watching this film, I now understand what the city's slogan "Boston Strong" truly means.
Ad. Article continues below.
ROKS FLICKS RATINGS:   4/5 glasses of bubbly
Have you seen Patriots Day? What did you think? Do you agree with Rhonda's review?