Our parents' increasing life expectancy...what does this mean for us?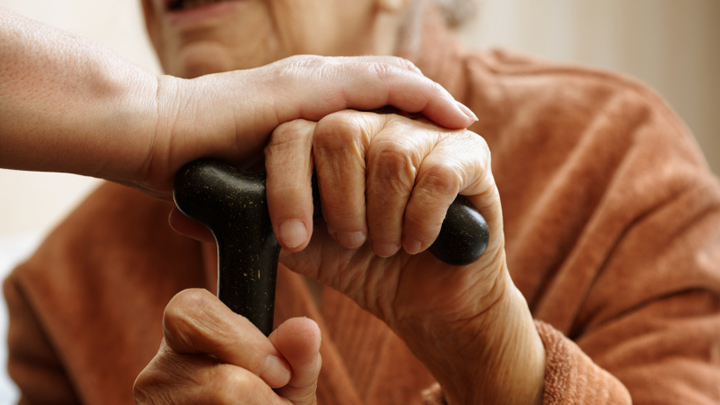 As we age and health care and longevity is increasing, so too does our parents' life expectancy.
Are we now the 'sandwich generation' as we have to deal with our own lives, continued working life, elderly parents and possibly adult children at university or still living at home due to the high cost of rents and housing?
I read that 41 per cent of baby boomers are now having to look after their ageing parents and this is on the increase.
My husband is French with an elderly and unwell mother in Paris. We live in Sydney and have a university student daughter still at home, working part-time and university full-time. My husband was made redundant five years ago and it took two years to get a job and only because he knew someone at the time who recommended him. He found that being over 50, let alone 55, that judgements were made, although never in reference to his age.
He has had to take a significant pay decrease but in a highly stressful position as a Program Manager of a team in a financial institution and due to his experience and knowledge he is working at a very high stress level, although at lower pay than ever before.
Ad. Article continues below.
Last week he had to fly back to France, as we received an early morning message that said, "Your mother is dying. Come home". He left that day and is still there in order to help his unwell mother. He has cared daily for her and her health is slowly returning, but he must also return to his (not so secure job) soon or is in jeopardy of losing it. At this stage he does not know his job situation.
He also realised only last week that he did not know her financial situation or what she had planned if anything for her future. He has had to address finances, health, medication, housing from aged care, nursing homes, hospitals etc. all in one week and has found that she is not prepared at all. None of the questions that should have been asked many years ago had been addressed. He has had to ask, "Do you have any key legal documents, power of attorney and an up-to-date will?".
All this is only being put in place now and she is 84. This we realise should have been addressed many years ago.
Currently, he is extending his stay to try to find suitable housing, if her finances and pensions will cover it and how much we may have to contribute.
The stress of this and the possibility that his job is not secure is enormous and is at a time where we should be trying to slow down, not burn out, and put our own health and action plans in place.
Ad. Article continues below.
I also recently had a total hip replacement and as I run a fitness and wellness business, have had to return to it as soon as possible in order to pay the mounting bills. We now find ourselves being the primary caregivers for his mother, although she has another son who works in India and we are so far away but are required to assist in paying her bills and sorting out where she is to live. The French law and ageing care does not appear to be as good as here and I suggested moving her to Sydney, but she refuses, so we are left with my husband having to fly to Paris at great expense for short caregiving time while our earning capacity is greatly jeopardised.
Does anyone have similar issues in Australia and overseas with life/work balance, money and their ageing parents? Tell us below.