Remember the show that discovered our comedy stars?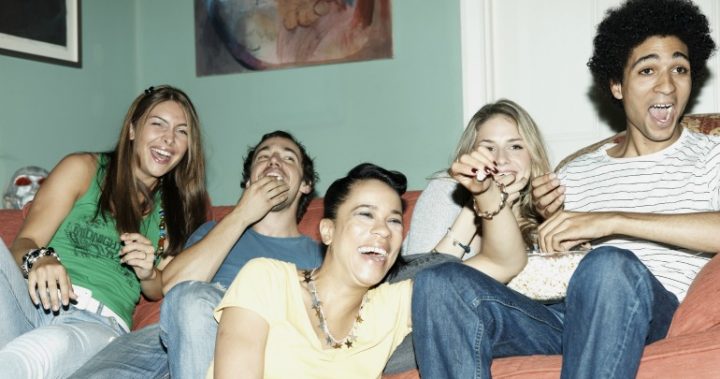 Can you believe it was on October 11 back in 1975 that a television show started that launched the career of many of our funniest stars.
It was a sketch comedy show that went on to become one of the longer-running and highest rated shows on late night television.
It created fame for many of its stars but it also created many memorable characters you might be surprised to know started on the show. 
The show is Saturday Night Live, originally known as NBC's Saturday Night.
Ad. Article continues below.
Remember these names? Chevy Chase, John Belushi, Dan Aykroyd? What about Billy Crystal, Eddie Murphy, Bill Murray, Chris Rock and Mike Myers. There's more. Adam Sandler, Chris Farley, David Spade, Julia Louis-Dreyfus and Tina Fey have all appeared on the show. More recent names include Will Ferrell, Kristen Wiig and Melissa McCarthy.
Movies like The Blues Brothers and Wayne's World all started as sketches on this irreverent comedy show where no-one was safe, not even if you were the President of the United States. You could say, especially if you were the president, as making fun of politics has been one of their biggest themes.
Candice Bergen was the first female to host the show, but many well-known stars, including Drew Barrymore when she was only seven years old, have had hosting honours. Steve Martin, Alec Baldwin and John Goodman have been regulars while Chevy Chase, Tom Hanks and Christopher Walken, and even singers Sting, Paul Simon and Tom Petty, have had turns too.
Who is your favourite comedian of all time?