Remember what song The Beach Boys played first on TV?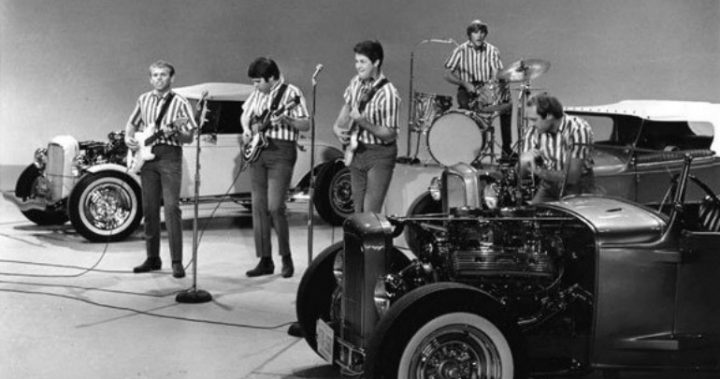 It was in 1961 that a group of boys teamed up to start a band.
Brothers Brian, Dennis and Carl Wilson, cousin Mike Love and a mate, Al Jardine were their names, and they became one of the most influential acts of the rock era. 
Yes, the Beach Boys.
Ad. Article continues below.
A year later they'd had their first hit, a change in name (from the Pendletones) and change in line-up after Jardine left, and was replaced by David Marks, but most of all a seven-year contract with Capitol Records and an album in the making.
With hit singles like 'Surfin' U.S.A.', 'Surfin' Safari', 'California Girls' and 'Wouldn't It Be Nice', it was no wonder they became a hit. 
Although the'd had major success and had toured internationally they didn't feature on our TV screens until they appeared on The Ed Sullivan Show on September 27, 1964.
On their first appearance they sang the songs 'I Get Around' and 'Wendy'.
Ad. Article continues below.
An article on EdSullivan.com described the experience:
"Accompanied by a trio of hot rods and a crowd of screaming fans, the band knocked out a legendary performance that would be remembered for decades to come.  The groups' harmony was unprecedented and their command of the stage effortless.  In total sync with one another, Mike Love broke out into a small jive during Carl Wilson's rocking guitar solo in "I Get Around," a great moment between passionate musicians.  It was a tremendous event, one that showcased the groups' talent and ability to write and perform iconic material together."
They were back on the show in 1968, this time in colour, playing the songs 'I Do It Again' and 'Good Vibrations'. Brian Wilson was not there this time, due to health reasons.
Ad. Article continues below.
The Beach Boys have now sold over 100 million records worldwide.
What was your favourite Beach Boys song?