Mac Davis' 70s solo career kicked off with this song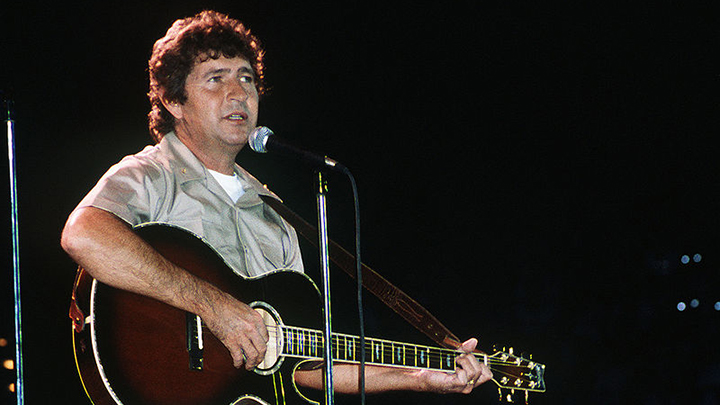 The country and pop singer/songwriter, Mac Davis' hit single was number one for three weeks running in 1972.
Davis' earlier work involved writing for Elvis Presley. He even helped produce Elvis's hit "A Little Less Conversation". However, in the 70s Davis decided to take a different approach and produced his first solo album; it went on to become very well-known pop music.
This particular hit, in 1972 sold over one million copies world wide and was awarded a Gold Disc by the Recording Industry Association of America. Davis was also nominated for a Grammy for this song.
Davis' hit single featured sexual themes which seemed to be a popular choice in songs by country artists during the 70s and 80s. Davis' hit talks about pleading with women to not become enamoured with him as he did not want a full time relationship.
Can you guess the tune? Here is a clue:
Ad. Article continues below.
Girl, you're gettin' that look in your eyes
And it's startin' to worry me
I ain't ready for no family ties
Nobody's gonna hurry me
Just keep it friendly, girl, 'cause
I don't wanna leave
Don't start clingin' to me, girl, 'cause
I can't breathe
Have a sing along to "Baby Don't Get Hooked On Me" by Mac Davis
What are your memories of this song? Where were you when you first heard it?