It's been 37 years since we lost music icon John Lennon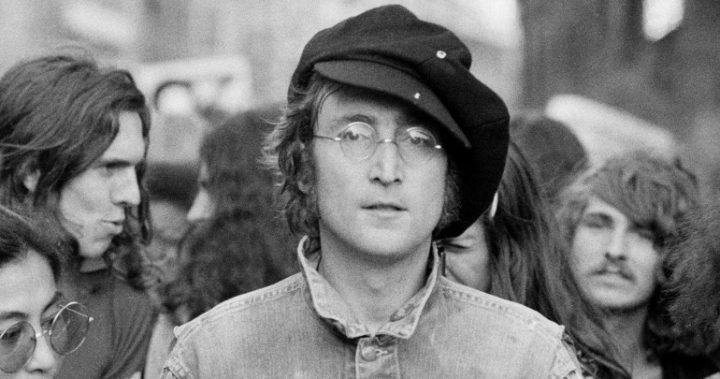 This week will mark 37 years since the murder of John Lennon shocked the world.
Ad. Article continues below.
Lennon was shot twice in the back and once on the shoulder by Mark David Chapman on December 8, 1980.
Chapman waited by the body holding a copy of Catcher in the Rye, hauntingly calling it his 'statement'. The crazed killer had met Lennon earlier in the day when he autographed Chapman's copy of album Double Fantasy. Chapman also met Lennon's son Sean while the child was out walking with the family's nanny, all the while planning to kill Lennon on the singer's return home.
Lennon has gained worldwide fame as a member of the Beatles and at the time of his death was enjoying a successful solo career with his muse and wife, Yoko Ono. But Chapman was reportedly infuriated that the singer preached love and peace while living a millionaire's lifestyle unavailable to the masses.
The news of Lennon's murder shook the public, with outpourings of grief from across the globe. Since his death there have been many memorials created in his honour and remastered editions of his music released, while his songs still inspire fans and modern musicians.
Chapman, meanwhile, is now 62 and remains in prison, having been denied parole many times despite being eligible since 2000.
Do you remember first hearing of John Lennon's death? Were you sad when he left the Beatles?