It's 73 years to the day since Frank Sinatra recorded 'Ol' Man River'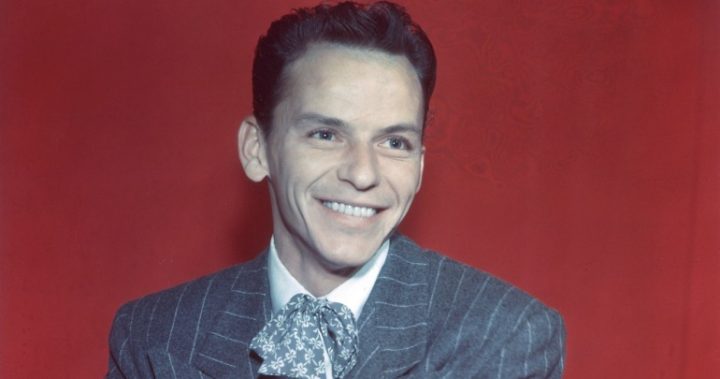 Today marks 73 years since Frank Sinatra recorded one of his most memorable hits, 'Ol' Man River', for the American musical, Till the Clouds Roll By. 
Recorded in December 1944, 'Ol' Man River' was featured in Sinatra's 1963 album The Concert Sinatra.
Till the Clouds Roll By was an adaption of the 1927 production Show Boat, a musical highlighting the struggles and hardships of African Americans.  Composed by Jerome Kern and written by Oscar Hammerstein II, 'Ol' Man River' became an American classic. 
The well-known tune was performed by many musicians and musical groups, but Sinatra's has always been one of the stand-outs.. 
Ad. Article continues below.
Sinatra was a member of the glee club in his high school, and went on to sing at local nightclubs before he found stardom, and went on to sell more than 150 million records worldwide.
'Ol' Blue Eyes', as he was known, also had a successful acting career, winning an Academy Award and Golden Globe in 1953 for Best Supporting Actor for his performance in From Here to Eternity. 
Sinatra appeared in many cinema musicals including On the Town (1949), Guys and Dolls (1955), High Society (1956) and Pal Joey (1957), which won him a Golden Globe Award for Best Actor. 
He was also the recipient of 11 Grammy Awards for his singing, including the Grammy Trustees Award and the Grammy Lifetime Achievement Award. 
While Sinatra never formally learnt how to read music, he left behind an array of hits, including 'Love and Marriage', 'My Way', 'New York, New York' and 'Strangers in the Night'.
Do you remember this song playing when you were a child? Has there ever been a showman since to rival Frank Sinatra?