From love letters to online profiles - the ways dating has changed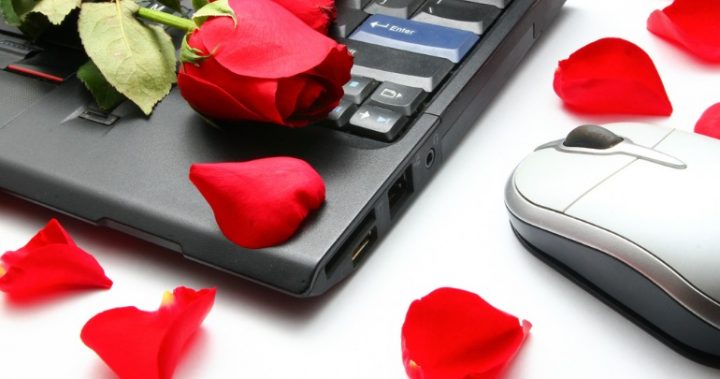 Dating has undergone a dramatic transformation in just a few decades, taking older traditions and rewriting them with the birth of the digital world.
But do you miss the old ways?
As love letters are replaced by emails and texts, and meeting people face-to-face is replaced by dating sites and hook-up apps, there is debate over which is better – the old or the new?
Just a few years ago, you may remember first dates were often set up almost immediately after meeting someone new that you fancied, without the technology to send constant messages to learn much about them first.
A few love letters may have been passed between you, or even the odd phone call, before arranging dinner together.
Ad. Article continues below.
More often than not, a date would arrive at your door with a rose or some flowers, before meeting your family and greeting you at the threshold of your home – for women, often under the watchful eye of their father.
However, as more and more people move to online dating and embrace the internet to find love, the older traditions have begun to die out for daters of all age groups.
Read more: How to successfully start an online dating relationship
A Starts at 60 community writer told us about her own experience trying out online dating for the first time, having sadly been widowed last year.
"There are limits to how you meet a new person when you are in your 60s. So I took the plunge of joining up with an online 'dating agency'," she explains.
Ad. Article continues below.
"It is the best thing I did! Four days later, I saw the face of a man who looked caring, kind and interesting, so I read his profile. It was important to me that we lived within approximately three hours drive. By reading the information that we both submitted, we made an immediate connection with each other … he gave me his full name and contact details.
"We then corresponded for six weeks (I was overseas), along with phone calls and text messaging. I needed to hear him, to help confirm that he was REAL. It gave us plenty of opportunities to ask, confirm, answer, ponder, delve, send photos, reminisce, but by then we were EXCEEDINGLY keen to meet face to face.
"We physically met at the airport on my arrival home, and it was definitely LOVE at first hug. We have now been together for four months, and are committed to each other! Online dating gave us choices and time, and we are both exceedingly grateful and happy, enjoying time together and creating our own history whilst planning our future. I think the 'filters' on a dating site are clever, but give you privacy before you are ready to share more details."
However, not everyone has experienced the same happiness – and some people have even discovered a darker side to internet dating.
Read more: Your 60+ guide to Online Dating Websites
Ad. Article continues below.
One community writer told us of a terrifying near-miss she experienced after joining a dating site.
"When my husband and I split up, someone suggested I join a dating agency," she explains. "I didn't but they eventually did it for me. A man started contacting me and although hesitant at first I eventually started having online contact with him.
"After about four months he wanted to meet up so we agreed to go to a town which was half way between us and have lunch. Before I was supposed to go I had this niggling feeling. I was broken into while I was at work one day and the police said it looked as though it was someone who knew me.
"I called the local police from the town this man was supposed to come from. It is a really small town and the police got back to me and said there was no such person and hadn't been at anytime on there recent records. To cut a long story short, it was a setup. I have never tried again."
Meanwhile, another contributor pointed out that it can work for many people, but not for others, and there are no set rules.
Ad. Article continues below.
"I've been on my own for 25 years now and never once entertained the idea!" she says.
"I knew that when my marriage ended, I could never 'give' as much of myself to another man. Now, I haven't been living like a 'nun' for those 25 years and there is someone in my life who I care for very deeply, but I have never regretted my decision. 'Different strokes for different folks'.
"I think online dating is a young person's game, personally. For the one 'success', there are half a dozen more (both men and women) who have been 'taken to the cleaners'!"
What do you think? Do you miss the old traditions for dating, or are you enjoying newer ones? What did you do on your first ever date?