Marcia Hines' amazing 47-year stint in the Aussie limelight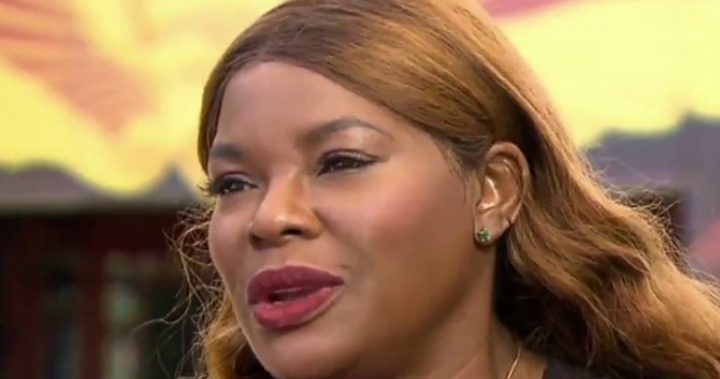 Read about Marcia Hines' early life here.
In 1980, Marcia Hines' fourth studio album Ooh Child was released and, like all her previous albums, was a huge success.   
But her relations with producer Robbie Porter were at breaking point – he had imported two singers, Monalisa and Terry, from the US to accompany Marcia on the album, telling the singer that he could recreate her sound without her.
So, at great financial cost, Marcia terminated her contract with Porter. She still had two years left on her contract with Wizard Records but with the release of Ooh Child she had satisfied her contractual obligations to the company that she joined back in 1974 and was free to leave.
But after all the in-fighting and contractual disagreements with Porter, Marcia had an 18-month hiatus between the hit song 'Something's Missing (In My Life)' from the Ooh Child album and her next big Australian hit in 1981, titled 'Your Love Still Brings Me To My Knees'. The song which stayed in the charts for 18 weeks,
Ad. Article continues below.
Early in 1981, though, Marcia moved to London for three months to make a new album with Midnight Records.    
David McKay from Midnight was a very different producer to Porter, easier to get along with and far less controlling, and when he asked Marcia what she would like to record, she nominated the Jimmy Cliff classic 'Many Rivers To Cross'.
When it was released in August that year, the song hit the top 10 in most European countries.  
 Marcia went on to take a controlling role in the recording of her first Midnight Records album Take It From The Boys but although the album and the follow-up, Love Sides, did reasonably well, they didn't hit the heights of her previous albums in Australia.    
 In 1982, Peter Rix, the manager of Hush records in Australia, decided to bring Marcia back to Australia and team her up with singer Jon English. English had enjoyed a great decade in the 70s and had just finished a successful TV series Against the Wind. The hit song from the series, 'Six Ribbons', which he sang, was in the Aussie top 10 and he was also touring the country, playing to packed houses.    
Ad. Article continues below.
 The Jon-and-Marcia joint venture started off low-key at the St. George Leagues Club in Sydney but developed into a very successful Australasian tour called Jokers and Queens, and ended up lasting two years.
 But although the two stars were very professional on stage, they had nothing in common; Jon was volatile and Marcia easy-going. They didn't hate each other but developed a dysfunctional relationship in which they argued, bitched and battled a lot, so much so that their band members used to lay bets on when the first fist fight would develop.
 So, in late 1984, with her daughter Deni now in high school and on the advice of Hush boss Rix, Marcia decided to put her solo career on hold and take a break from the entertainment world. She needed to be a mother and have some time for herself.    
 The star couldn't be kept away from the stage long, however. In 1987, Marcia again tried her hand in a play Are You Lonesome Tonight, about the final hours of Elvis Presley, in which she played his maid and had to sing off-key – no easy task for the talented songstress.     
Her next stage performance was in Jerry's Girls, alongside Judy Cornelli and Jeannie Little, but she was not happy and instead yearned for the days of musicals Hair and Jesus Christ Superstar.     
Ad. Article continues below.
But that didn't deter the performer from trying new formats.  In 2003, Marcia became a judge on Australian Idol and her return to the limelight was completed when appeared in the Australian top 10 the year later with the album Hinesight: Songs From The Journey. Another top 10 album, Discotheque, a collection of Marcia's versions of disco classics, came the following year.     
Her many achievements were honoured in January 2009 when she was named A Member Of The Order Of Australia but Marcia had not finished singing yet; in 2010 she recorded Marcia Sings Tapestry, a cover of Carole King's 70s hit.    
Nor were her ideas drying up. In 2014, Marcia recorded her first album of original tracks in two decades, called Amazing, and then starred in the disco musical Velvet.  A year later she recorded a version of Nancy Sinatra's 60s smash hit 'These Boots Were Made For Walking', which became the theme song for the TV series The Real Housewives Of Melbourne.
She has further TV ambitions, though. Just this year the star said that she'd love to do an acting stint on long-running soapie Neighbours, continuing her 47-year run in the limelight.
Have you seen Marcia Hines perform live? Was it a great performance?