Latest fashion beauty treatments

The following six beauty treatments described come with warnings.
● Some are extreme.
● Some are expensive.
If any are not yet available in Australia, they will be soon. The gadgets described will, of course, be available online. Some will make you laugh, some sound plausible and some just plain ridiculous.
N.B. I haven't personally undertaken any of these treatments.
1. COOL SCULPTING:
Cost about $1,600 per treatment.
MULTIPLE TREATMENTS MAY BE NECESSARY
coolsculpting.com
Ad. Article continues below.
This is currently done at my cosmetic medical clinic and claims to reduce fat/flab. Emphasis is on the "spare tyre".
After a certain age "spare tyres" don't readily respond to diet and exercise. The word CONTOURING is frequently used and in the before and after pic's the results look impressive. Some results involved one treatment, some more than one treatment.
The procedure evolved from observing children developing dimples whilst eating icy-poles, so the thought was that maybe cold could selectively affect fat cells.
AREAS MOST COMMONLY TARGETED:
– Midriff.
– Back.
– Thighs.
– Upper arms.
– Neck.
Ad. Article continues below.
HERE'S THE LOWDOWN
– Controlled cooling is used to target and crystallise fat cells only.
– After cooling, the crystallised fat cells will be gradually removed by your own immune system.
– During the following couple of months, remaining fat cells will consolidate, and the fat layer will be reduced.
THE PROCEDURE
– The machine used has a nozzle to suit different parts of the body.
– Ice-cold gel pads are pressed onto the skin; the machine is placed over the pads which draw extra fat cells forward and holds them there. Uncomfortable but not painful it seems.
– You lie back in blankets for an hour or so whilst the machine does its work.
– Excess fat is now lying under the skin and frozen. A hand-held massager is employed to pummel down the fat.
– Expect to feel tender; maybe there will be some bruising. You will feel slimmer after a few weeks and in three months should have about forty percent less fat in the areas treated. What do you think?
2. THE POWER PLATE:
AROUND $10,000.
powerplate.com
Ad. Article continues below.
This vibrating toning machine is described as huge and heavy, and that's how it looks in the photograph. It requires a clear space of two square metres and is recommended for people who are unable to exercise normally but want to maintain muscle tone as well as those seeking a quick workout.
– Ten minutes equals a one-hour exercise session.
– There are options for all parts of the body.
– It takes a little time to become accustomed to the vibrations.
– It has a footplate, and I understand that you can sit on that.
I wonder whether it is good value for money – maybe if you have problem knees, hips or a disability.
3. CHANEL LE LIFT:
ALLOW $120 FOR TOOL PLUS MASQUE.
Once again, an ice-cold treatment. A shaped metal massager works the face muscles to lift and tone and is designed to be used in conjunction with a special "Masque de Massage".
Ad. Article continues below.
– Use massager directly from the fridge.
– Massage towards the lymph glands behind the ears.
– Work under the cheekbones.
– Gently around the eyes.
– Firmly along the jawbone.
Described as soothing and excellent for dealing with puffy eyes.
My question is "can this improve the effects of gravity and ageing"?
4. SLENDERTONE CONNECT ABS:
ABOUT $400
slendertone.com/connect
Slendertone Connect Abs is high tech. Basically, it is a take on the old muscle-toning belt. It includes an electrical muscle stimulation function that homes-in, through a gel pad, to the stomach muscles. It connects to a smartphone via Bluetooth and comes with a "How To" app. You can regulate use with your phone.
Ad. Article continues below.
– Thirty-minute sessions are recommended.
– Intensity can be adjusted.
– It is so discreet that it may be used on public transport.
Keep an eye on fellow bus passengers. Are they experiencing tingling sensations?
5. PLATELET RICH PLASMA: A.K.A. – A VAMPIRE FACIAL.
EXPECT TO PAY $800 AT LEAST.
agelessclinics.com.au
– Blood is taken.
– A centrifuge is used to separate out plasma.
– Plasma is injected into the outer layer of skin on your face, neck and decolletage.
The idea is to stimulate collagen and elastin production for firmer skin and fewer wrinkles. Some operators use a machine for this treatment that can inject more than 3,000 microinjections a minute.
Ad. Article continues below.
And I thought Skin Needling was not for the faint-hearted!
6. KISS ME LIP TATTOO:
CAN COST UP TO $1,500
amyjean.com.au
This is not just an outlining of the lips but a permanent colouring and can last for ten years. (Better concentrate on the colour choice!) Apparently, the process is virtually pain-free.
– An anaesthetic is applied
– You and the therapist decide lip shape.
– Colours are finalised – a darker shade to outline, softer colour to fill-in and practically no colour in the very centre for best effect.
– Allow about 30 minutes for the tattooing.
– Expect some swelling – subsides quickly.
– Peeling may occur for a few days.
Now there's no going back – for a decade.
Ad. Article continues below.
Australian's spend something like one billion dollars annually on non-surgical beauty treatments so somebody must be indulging. Personally, I will spend my money on the more tried – and – true beauty treatments. Do you detect here and there, a faint whiff of the rip-off?
Would you try any of these treatments? What is your ideal beauty treatment?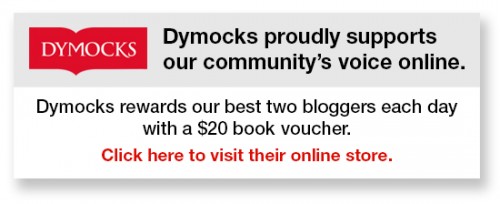 To write for Starts at 60 and potentially win a $20 voucher, send your articles to our Community Editor here.