Remembering the joys of working with expert storyteller Peter Luck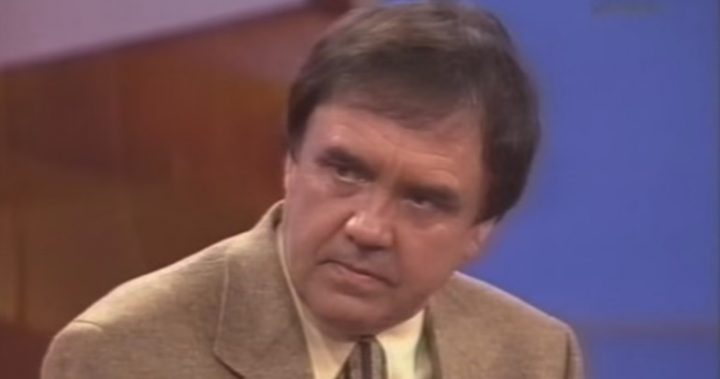 I was fortunate to work with the late Peter Luck, the pioneering Australian television journalist who died yesterday at the age of 73, for three years on This Day Tonight (TDT). 
During this time, I not only had the privilege of learning heaps from him as one of Australia's top journalists, but I also came to know him personally.
What was well known about Peter was that he was by far the most visually oriented and talented reporter on TDT.  Strictly speaking, his visual talents were a bit too good for TDT, because TDT was primarily a hard-hitting nightly current affairs program, and the first nightly one at that, on Australian television.
So, the story mattered somewhat more than the visuals, though this was not the case for our Peter. He loved to tell a story, using the full potential of the then-relatively new medium of TV, with as much action and pictures as possible.
Let the action and the pictures tell the story, rather than, what he called, "the talking heads".
Ad. Article continues below.
One of his funniest and most celebrated of such action-movie stories was a send-up parody of Hollywood westerns, casting himself in the role of a gun-toting cowboy and intercutting his action and dialogue with real John Wayne-style Hollywood footage.
TDT was always keen to surprise its audience with all sorts of innovations and Peter was at the forefront of such pioneering efforts.
I remember when one day Barry Humphries came in to our Gore Hill studio for Peter to do a funny sketch with him. I had the good fortune of sitting in on their preparatory discussion in my role as a production assistant.
I sat there with my jaws just about dropping at the unbelievable imaginativeness of those two as they were tossing around ideas for the programme. They understood each other perfectly.
Peter Luck stretched the artistic boundaries of TDT. There was some legitimate scope for this within the format of TDT, as it was always keen to separate and sharply delineate itself from the news department – a department the TDT reporters tended to look down with disdain as lacking in imagination, being conservative, and boring for primarily relying on talking heads for their stories.
Ad. Article continues below.
Peter was an absolute perfectionist – not just a reporter, but rather a story-telling artist.
I think that Dean Semler, who later went on to become an Oscar-winning cinematographer was a cameraman for TDT in 1970, and Peter learned a lot from him. He would often drive producers bonkers by being notoriously late with his stories.
For example, he was assigned to do a 'story behind the story' of the release of Aboriginal poet and activist Kevin Gilbert from jail after many years spend behind bars for the death of his white wife. 
But as Peter began to work on his report – and I know this because I was his production assistant on this story – he realised the enormous richness and significance of Gilbert's story. He saw it, for example, as a metaphor for the tragedy of the whole Indigenous population of Australia.
Ad. Article continues below.
Initially, his producers just wanted a poignant story from him – they knew they could rely on Peter for that – but they got much more than what they bargained for.
As the days went by, Peter kept telling them that the story was not yet ready because there was so much depth that had to be explored. Eventually, he managed to persuade the producers to let him do a TDT special, the name for an unusually long story, on Gilbert. It was one of the several such specials that Peter Luck made for TDT. 
Because he was highly esteemed as a reporter and because he had a very likeable and witty personality, he could just about get away with murder. Unlike all other mortals on TDT, he picked the time he would turn up to work, then he worked sometimes late into the night working with enthusiastic film editors that were also very interested in the action and visual dynamics of stories.
One of such Peter Luck special was a story on the newly built Opera House. It included a visual feast of the spectacular building and extensive interviews with its architect Jorn Utzon for it. Peter, his film crew, and his editor worked for months on the story, which when broadcast gained a fantastic response from the audience as a brilliant film story.
During Billy McMahon's short and ill-fated prime ministership, I went out with Peter to the Argyle Gallery at The Rocks in Sydney for an interview with Billy's brother, which was significant in that even his own brother thought that poor Billy was not prime minister material.
Ad. Article continues below.
So, Peter scored a great story, as well finding a beautiful model along the way, with whom he spent hours filming while she wore wearing spectacular jewellery in the McMahon-owned Art Gallery. So the story was a mixture of an interview with Billy's brother and a visual feast of both the jewellery and the beautiful model's features.
I remember two interesting observations that Peter made during those three years we worked together.
One was a poignant remark that summed up the pathology of the increasing addiction people were developing towards the 'box.'  
He said that now most people would rather watch a sunset on the screen than in nature. I remembered this saying of Peter's whenever I managed to watch a sun set live and realised how rarely I do this, even though it is a pricelessly beautiful, yet free daily event.
Another comment he made was about boxing.
Ad. Article continues below.
He said that even though boxing is an unconscionably cruel and crude sport, we tended to be drawn to it like moths to light because of our primitive fascination with its brutality.
When Peter moved on to make his wonderful This Fabulous Century series, he had the chance to show case his brilliance as a great reporter-come-wonderfully-visual storyteller.
Australia is the richer for having had him as one of its most outstanding television journalists.   
Do you remember Peter Luck on This Day Tonight?