'I've done a bit of online dating and here's what I've learned'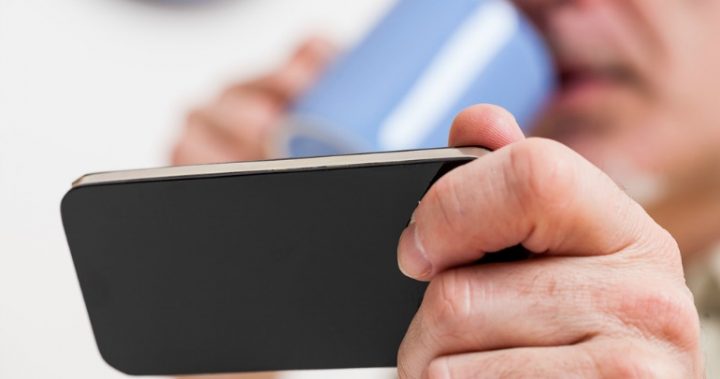 I thought I'd write this from a man's point of view, so that other guys can avoid the traps that online dating can present. 
Whatever the reason that guys look for sex or relationships online, I've made a few observations. 
Broadly speaking, there are two types of dating sites: Real ones, with real people; and all the others!
How can you tell?
Let's deal with the dodgy ones first. There are some telling signs to watch out for when trying to determine how legitimate a dating site is, and a few common-sense rules. 
Ad. Article continues below.
If you register, and within hours get bombarded with messages commenting on your profile even though you haven't yet created one, it's best to steer clear.
If they want credit card details for proof of age, don't give them. 
If you are successful at starting a conversation, try to move the conversation offline to another messaging system. If the person you are talking to won't, it may not be legitimate. I believe these sites are operated by dodgy characters some place overseas.
Watch out for the cliche messages. If you declare that your eyes are green, for instance, you'll have someone wanting to gaze into them.
You may also get messages way out of your profile desires. For instance, you may say you want mature ladies who live locally, and you'll get messages from young women in China. It's all designed to get you to spend money.
Ad. Article continues below.
Beware of approaches from women who are clearly outside the range of what you're looking for; it will end in tears.
Now, the legitimate sites do have a database of real women.
However, the competition from other guys is ferocious! As an experiment I joined one site as a guy, and also as a woman to see the competition numbers. The ratio is around 20 guys to each woman.
The majority of attempts to contact a woman will fail, and you have to pay extra to see if they have even read a message
There is a thing called "white labelling". What this means is that there will be a particular database which is shared by a number of websites, so two different dating websites may be accessing the same database.
Ad. Article continues below.
So, word of advice: If you are lucky enough to be talking to a woman, do not say, "Hey I've seen you on a load of dating sites". Trust me, it will NOT go down well!
The payment options for, these types of sites vary, with two main subscription models.
The payment per month model is good because you can send and receive as many messages as you want, without breaking the bank.
The other option is payment for "credits". These get expended by sending messages, which means you can find yourself spending far more than you wanted to.
There are plenty of pros and cons to online mature dating, as I see it.
Ad. Article continues below.
Provided that people are honest about their desires and wants in their profile, that saves all of the embarrassing adolescent fumbling we all suffered many years ago!
If you do happen to find someone who matches your desires and wants, it's likely to be a worthwhile exercise.
However, you might find that other people are not looking for the same things as you. For example, if you're looking just for sex, make this clear so no one gets their wires crossed and potentially end up hurt. 
I recommend listening to your gut – if it seems off, it probably is – and not using any identifying details, at least not initially. You don't want your next door neighbour identifying you! To this end, when setting up your account, don't use your Facebook profile picture, and make sure you've thought hard about the picture you put up. 
Set up a separate email account to use for dating, and don't use any apps that give away your real phone number until you're ready. 
Ad. Article continues below.
It's a good idea to use a pre-paid credit card so it isn't linked to your name, and you can control the money that's available on it. 
For what it's worth, you're in the selling business. You are selling yourself to another person with needs, wants and issues, and you're trying to show you're the right person for the job.  
I sincerely hope this helps. 
Have you given online dating a try? What were your experiences?