In praise of the local pub, the home of affordable, fun times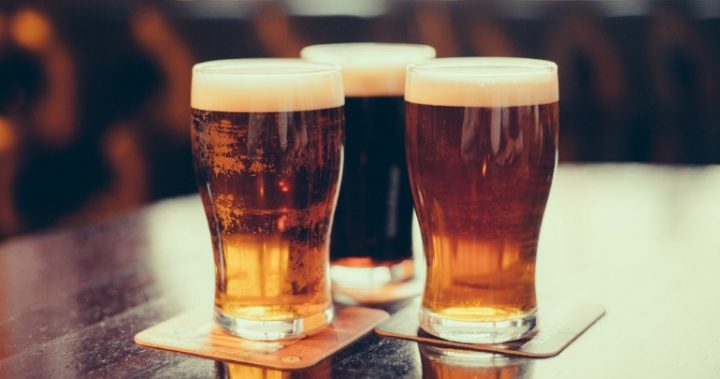 Jacqui and I met up with friends at our local pub last night – we do it most Friday evenings.
Not the most exciting or adventurous outing you might say, but bear in mind that all nine of us are either into, or close to being, in our 80s, so our idea of an exciting night of debauchery may differ somewhat from the way we might have felt 40 years ago!
Our pub does a very good range of meals, from simple fish and chips to ribs and buffalo wings, from sausages and mash to oysters and grilled scallops, with a list of weekly specials on offer too, so we rarely have reason to grumble about what's on offer.
One of the advantages about living far away from the bright city lights is that although the food is as good as, if not better than you can get in a large hostelry, the prices tend to be a lot lower and everything is so fresh. No frozen fish for us, ours come straight from the fishing boats, 20 kilometres down the road at Port Campbell and Welshpool in Victoria, and much the same applies to locally reared meat and vegetables as well – in fact, we live pretty well, eating at our local pub.
A glass of wine in Melbourne can cost $12, but we can buy one for six, and the average price of a meal hovers around the $20 mark, affordable even for pensioners like Jacqui and me, as long as we don't try to do it too often. I doubt that we'd have the energy for more than one evening a week out anyway – you tend to have less stamina for such entertainments as you get older!
Ad. Article continues below.
We have two pubs in our little town, which compete fairly amicably for our custom, but as in many places like ours, the locals tend to have their favourite establishment and it would take a fire or the absence of any beer to drive any of them across the road to the other establishment.
I wouldn't be at all surprised to discover that, like in politics, many blokes go to their local because their dad always went there – "It was good enough for him, it's good enough for me!".
There is actually very little to choose between the two; they both sell the same beers and wines, they both serve similar meals, the both have TAB and neither of them possess any pokies, which are the life-blood of many city pubs.
No pokies, reduced business, go broke, close – the story at many large town establishments. But strangely, the pubs in small towns and villages seem to manage, to a large extent, to keep going without them. They offer other entertainments instead, like the TAB mentioned above, poker nights, (card games of poker, not special pokies machines imported for the evening!), meat raffles, and Saturday night entertainments, featuring both local and 'imported' talent, depending on what the landlord can afford.
Luckily, for some reason, our little town is very strong when it comes to local talent, and they're not rubbish either – they can provide a good evening's entertainment.
Ad. Article continues below.
Our local pubs are often also used for major social events, filling the gap where a reception centre would fill the bill in the city. Weddings, funerals, birthdays, and club meetings are all catered for on the premises and usually done very well too and at a cost much cheaper than the 'professionals'.
The thing is, most country people don't want their family events to be too flashy because that could be classed as showing-off and no one wants to be accused of that, especially when everyone in the town knows you!
So, on reflection, perhaps our friends and we are pretty well served by our local pub, (of course, we wouldn't want to go to the other one across the road!). We are always welcomed cheerfully, served drinks in excellent condition, and we return home with bellies well filled – couldn't really do better than that, anywhere, could we?
Do you go to your local? Does it measure up to Brian Lee's pub?