Behind 'I, Tonya' is a story so bad it's beyond good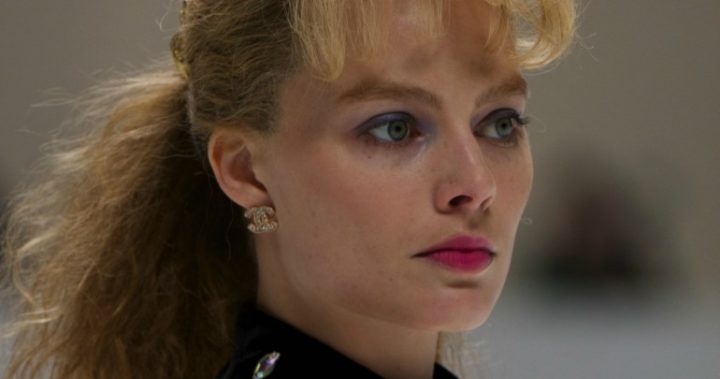 Based on somewhat unbelievable, but true events, I, Tonya is told to us in documentary style, but is also depicted as quite a black comedy.
Australian director Craig Gillespie traces the skater's life from the time Tonya Harding was three, when her chain-smoking and physically abusive mother LaVona Golden (Allison Janney) pushes her into an ice skating class. Young Tonya is determined and remarkably talented, easily beating older girls in local competitions.
Tonya Harding (played by Australia's Margot Robbie) comes from a brutal and cruel dysfunctional family home, but things get more complicated when she marries an extremely violent man. She has very little education and her only income is from low paid waitressing. She has no money for beautiful costumes like other competitors so she makes her own and becomes the butt of judges' jokes and comments. Still, she sticks at her skating.
Despite her technical expertise — she became the first American woman (and only the second in the world) to land a triple axel in competition — Harding is far from the ladylike ideal that the United States Figure Skating Association would prefer as champion of their sport, and the film suggests her scores suffered as a result.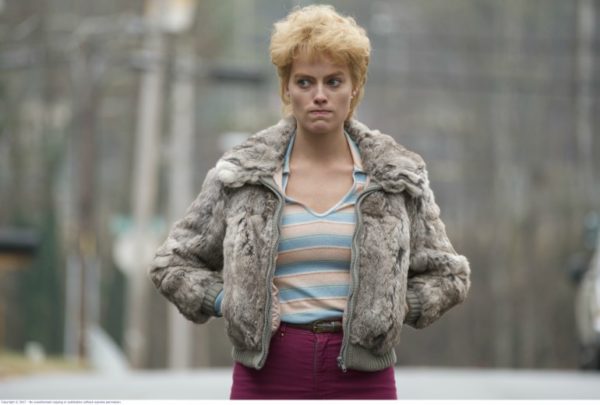 In the build-up to the 1994 Winter Olympics in Lillehammer, Norway, Harding was preparing for the US National Championships. Now estranged from her husband Jeff Gillooly (Sebastian Stan) he and Harding's bodyguard hired a third man to break fellow Olympic competitor Nancy Kerrigan's leg. Kerrigan was Harding's main rival at the time and the action was taken in the hopes of ruining Kerrigan's Olympic dream whilst boosting Harding's chances.
It was an ill-conceived and very poorly executed attack. And it all went wrong.
The assailant initially failed to recognise Kerrigan, having to ask a spectator to point her out. When he did strike her, with a telescopic baton, he missed her knee and managed only to inflict a bad bruise. Attempting to make an escape, he panicked so badly he head-butted his way through a glass fire-escape door. The incompetence is hard to believe! As the saying goes "Truth is stranger than fiction".
Ad. Article continues below.
Though her character barely features in I, Tonya (it is after all a film attempting to redeem Tonya Harding), Kerrigan recovered rapidly enough to make Winter Olympic selection. Harding won the nationals and went to Lillehammer too.
The skating sequences are delivered with gusto and are impressive. Margot Robbie's performance as the disgraced Tonya Harding is perhaps her best role yet. The film's classic rock soundtrack keeps the pace in I, Tonya moving. However, like all 'based on a true story' films the audience is left to decide for themselves what actually happened.
ROK'S RATING: 4 glasses of bubbly
Rated: MA15+ (Strong course language, Sex scene)
Genre: Biography, Comedy, Drama, Sport
Directed by: Craig Gillespie
Written by: Steven Rogers
Release date: February 23, 2018
Production: Clubhouse Picture (II), LuckyChap Entertainment
Ad. Article continues below.
Do you remember the Tonya Harding-Nancy Kerrigan scandal of 1994? Is I, Tonya a film you want to see?
Want to go in the draw to win some great prizes? It's as easy as putting pen to paper, or fingers to keyboard, and sharing your thoughts with other 60-pluses. Sign up as a contributor and submit your stories to Starts at 60 here, and join the Starts at 60 Bloggers Club on Facebook here to talk to other writers in the Starts at 60 community and learn more about how to write for Starts at 60.