A childhood under tyranny leaves scars that never fade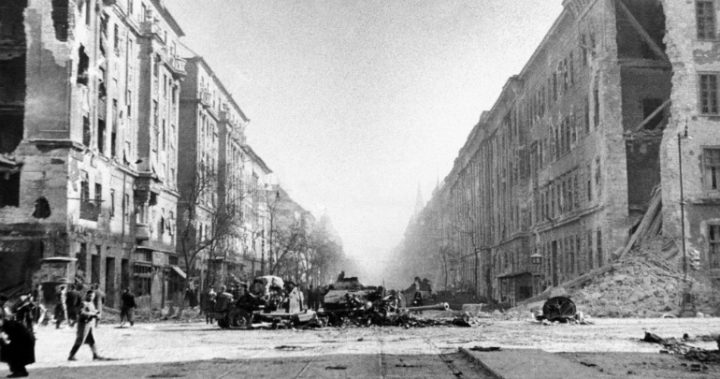 It is wonderful to see all the accolades flowing to Les Murray posthumously, including his being honoured with a state funeral.
But it cannot be overestimated, just how important Hungary's extraordinary Golden Team might have been in developing Les' love affair with soccer and in his committing his life to turning Australia into a soccer appreciating and soccer ambitious nation.
Of course, the greatest embodiment of the Golden Team of soccer was its undisputed superstar, Puskás, who ended up with the twentieth century record of scoring the greatest number of international goals with a whopping 84.
It is not in vain that the literal meaning of the word Puskás is 'gunner' in Hungarian. Judging by his scoring record, Puskás definitely lived up to his name.
And Ferenc Puskás did not just remain Les' childhood soccer hero. 
Ad. Article continues below.
Perhaps no other soccer commentator in the world managed to get closer to Puskás than Les Murray.
Puskás spent time in Australia running a soccer clinic in Melbourne. He would have made an important contribution to developing upcoming Aussie soccer talents.   
Les interviewed Puskás extensively for SBS Radio in Hungarian. He was keen to decipher the secrets behind the phenomenal success of the 1950s Hungarian Golden Team, and he did.
For example, Puskás explained that a number of team players, including himself, had been playing for the same football club, Honvėd. They had so much team experience together that they could read each others' minds. Also, the entire National Team, spent a huge amount of time training together, so that they could gel into a closely knit yet super-flexible unit.
Puskás also talked about how the team visited country towns regularly and had fun games with the best of the local clubs there. It was during those games that the team developed its precedent of scoring a phenomenal number of goals and of simultaneously relaxing and really enjoying their games. They set up just about every member of the team to score, even the goal keeper. It was during such games that they developed the then novel approach of the whole team moving swiftly forward for an attack and trying to tackle their opponents on their own side if they lost the ball and move back quickly as a whole team into defence after an attack.
Ad. Article continues below.
Les also managed to get Puskás to explain in detail, perhaps for the very first time, how Hungary's tragic loss to West Germany occurred in the final of the 1954 World Cup.
Everyone expected Hungary to win, as it was unbeaten and the first ranked team in the world. They beat the West Germans 8:3 to move into the semi-finals ahead of them. But Puskás suffered a serious ankle injury in that game that kept him out the next two rounds. He came back to play in the final, but he was a lame duck and the Germans kept roughing him up.
It was raining during the final of the World Cup between West Germany and Hungary, in Bern, Switzerland, on July 4, 1954.
The Hungarians were exhausted, as being the favourites, their opponents tended to rough them up to compensate for what they could not achieve by merit. They still managed to get to the finals, without Puskás, through two hardly fought matches to qualify, defeating Brazil 4:2 and then the Word Cup defending champions, Uruguay, 4:2.
God knows what would have happened, if Puskás' equalising goal, after the Germans lead 3:2 was not disallowed in the Final. It was disallowed because Puskás was called offside.
Ad. Article continues below.
Puskás was humble enough to admit that he did not know whether or not he was offside. But the legendary Hungarian soccer reporter, Szepesi, who called the game, swore subsequently that he saw clearly from his viewing box that Puskás actually was not offside.
When Hungary lost the World Cup to the West Germans, the bitterly disappointed Hungarian fans staged a riot, which in its fury anticipated the revolution which followed two years later.
As an 8-year-old, I watched from my first floor window in Rákoczi Road, Budapest, the march of the raging mob, burning the effigy of the manager of the Hungarian Golden Team and screaming for his scalp.
But alas, the ball is round and referees are not perfect and the heroic Golden Team was unjustly accused of selling out to the West Germans. But the unforgiving Hungarian soccer mobs' attitude to the loss was an interesting illustration of how easily even the Golden Team could fall in the esteem of its idolisers, from hero to zero. However, that was the only game the Golden team ever lost during its illustrious history.
But the crushing of the Hungarian revolution also crushed the Golden Team and the pre-eminence of Hungary in soccer for good.
Ad. Article continues below.
Even though several of the virtuoso team members who then defected to the West carved out illustrious soccer careers for themselves individually in rich European soccer clubs, they all missed the Golden Team and suffered from terrible home sickness. It got so bad for the team's legendary header scorer, Kocsis, that he suicided; heartbroken, away from his mother country.
Puskás himself, in spite of his star status with Real Madrid and of even playing in the Spanish National Team, was no longer a super-scorer.  
One of his few subsequent successes happened in Australia when he led the South Melbourne Hellas to win the National Soccer League title in 1991.   
I met Puskás around that time in Sydney.
It was one of the saddest moments of my life.
Ad. Article continues below.
I absolutely looked forward to the privilege of meeting my childhood idol in person. But who did I see?
A guy as round as a tightly blown up soccer ball. One whose abdomen was so extended that he could barely move and looked no slimmer than a woman about to give birth to quadruplets.
For no matter how successful a person becomes after defecting from a tyranny in which he lived his formative years, this person ends up somewhat scarred for life in two ways.
First is the loss and grief in being torn from one's roots in the mother country.
The second and more insidious problem is that deep down one becomes angst-ridden.
Ad. Article continues below.
Because one internalises a sense of terror that was learnt through never being certain what will happen to him and his family from one day to the next, in the unpredictably arbitrary, corrupt and oppressive regime where he has no freedom of expression to question his abusers.
That was the tyranny from which the young Les Murray and Puskás himself tried to escape in 1956.
Yet the escape is never complete, because you cannot escape your own scars.
I can testify to this from my own experience, having escaped from communist Hungary to the relative paradise of freedom in Australia in 1964 and having counselled many refugees in my work as a health professional.
So what do you do in an attempt to ameliorate your inner pain?
Ad. Article continues below.
One of the unsuccessful attempts is to engage in comfort eating to an excess. See the elderly Puskás. His premature death from Alzheimers disease was probably promoted by the accumulation of cholesterol in his brain.
Another Russian roulette like 'remedy' is to reach for a cigarette every time you are anxious and then habitually, because you got addicted.
Alas, dear Les Murray, like my late father, was quite partial to cigarettes.
Yet it is to Les' credit that he had stayed overwhelmingly enthusiastic, generously giving and amazingly cool and collected in his demeanour and work.
He dedicated his life to remaining Australia-focused in his love affair with football and to repaying his adopted country for accepting him as a refugee, even though deep down he may also have had to contend with his own childhood demons.  
Do you agree that your childhood memories are a part of who you are?