What would the Northern Territory look like as a state?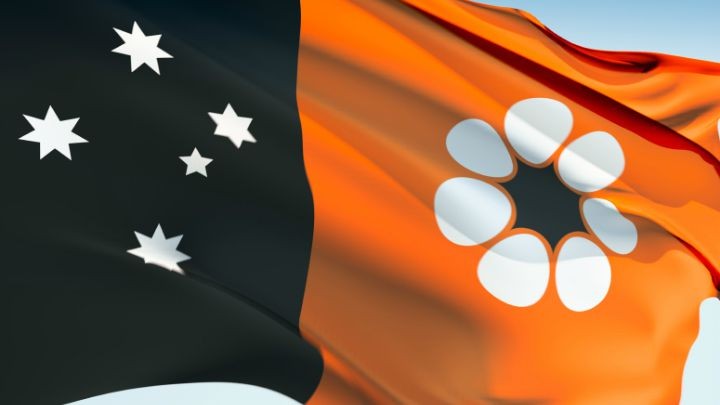 It looks likely that the Northern Territory could become Australia's seventh state following an agreement by the Council of Australian Governments to back the proposal by Chief Minister Adam Giles that would give the Northern Territory statehood by July 1, 2018. The date would mark 40 years of self-governance by the territory.
So what would the change from territory to state mean for the north (aside from the obvious advantage of having a government, of course)?
For one, the Northern Territory would have to change its name. ABC News 24 put the call out on Twitter, asking people what they thought the new northern state should be called:
What should the Northern Territory be called if it is granted statehood? #NTStateNames #ntpol @adamgiles pic.twitter.com/07gLFSdQc8

— ABC News 24 (@ABCNews24) July 23, 2015
Many suggestions have been made, from the boring "Northern Australia" or "North Australia" to more original suggestions:
@ABCNews24 @adamgiles Beerbarraland would be my firsts vote but Hotflatlandia is also in the running

— Evan Crompton (@Outta_Crompton) July 23, 2015
@ABCNews24 Why change it at all? The state of Northern Territory. Works for me!! Do we change Queensland if we become a republic?

— S I M M O ♊️ (@OZSIMMO) July 23, 2015
@ABCNews24 @adamgiles definitely something indigenous. Something reflecting the land

— Rod Baxter (@Rod_Baxter) July 23, 2015
@ABCNews24 @adamgiles Broke.

— TRack (@flyingCanyons) July 23, 2015
The big question is whether the NT would lose its wild-west, ungoverned-cowboy character. I mean where else in the world could you catch a million-dollar barramundi or see newspaper headlines like this ?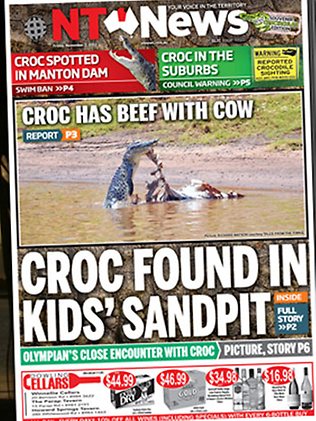 Or wildlife like this:
#ICYMI: Former poacher turned hunter stalks 'world record' NT saltwater crocodile http://t.co/vynGd3KHke pic.twitter.com/mnSZOloIQp

— ABC News (@abcnews) July 21, 2015
In 1998, a referendum voted "no" to becoming a state. The knock-back was a great surprise considering statehood has wide popular support. The reasons the offer was rejected were the offer of three senators instead of the 12 allocated to other states, and fears of what statehood could mean for Indigenous land rights. These are two issues that will need to be addressed before progress can be made on WhatsItsNames' statehood.
Tell us, do you think it's about time the NT became a state? And what do you think it should be called as a state? 
Ad. Article continues below.