What to do if you experience a natural disaster on holiday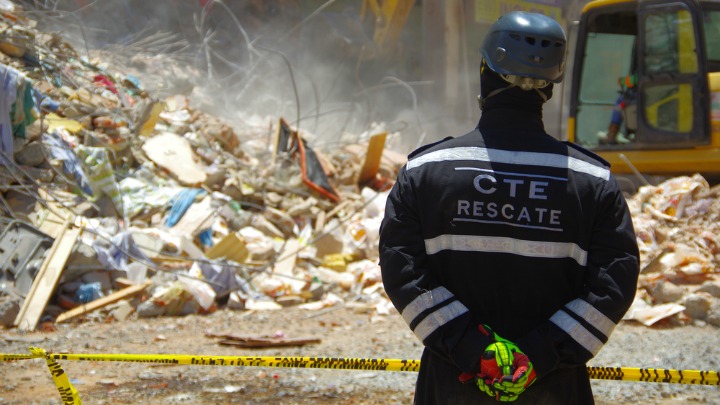 Image: Fotos593/Shutterstock.com
At least 159 people have been killed by an earthquake that struck a series of towns in central Italy this week.
Most of the damage was done to the historic town of Amatrice, three-quarters of which is now nothing but rubble.
Some tourists, including British mum Eve Read, have found themselves caught up in the earthquake during their holidays.
Read more: I travel to Europe alone… and it was wonderful!
Ad. Article continues below.
Eve was separated from her kids while the tremors were occurring.
"We were all woken just after 3.30am our time this morning with relatively severe sideways shaking that felt like the bed but was obviously the house," she told Good Morning Britain.
Eve and her husband had to wait in their room away from their children until the shaking stopped.
Finding yourself in a foreign country when disaster strikes can become overwhelming, especially if you don't speak the language and don't know how to get in contact with authorities or medical help.
If you are planning a holiday, and are worried about a natural disaster ruining your plans, there are ways you can prepare yourself.
Ad. Article continues below.
1. Purchase travel insurance
This is a key step with any travel plans, because you don't want to find yourself in a difficult situation without any financial and medical support. If something does go pear-shaped, then at least you know that your insurance provider will be looking out for you.
2. Register your travel plans
If you're travelling overseas, it's important to register your travels with the Department of Foreign Affairs and Trade. This way if something does happen in the location you find yourself in while on holiday, you will be much easier to locate and receive help.
Read more: Five ways to stay connected with loved ones abroad
Ad. Article continues below.
3. Keep informed before you go
Often natural disasters come as a surprise, but do your research about the region you're travelling to and find out where there are any active volcanoes in the area, dangerous weather patterns or fire warnings to be aware of. If there are, consider the risks and decide whether it's worth rescheduling your trip for another time.
4. Get in touch with authorities
Look out for authorities on the ground, but if you need extra care or advice you can call +612 6261 3305 for consular assistance. If there is a language barrier, follow other people and ask for help while you search for someone who speaks English.
5. Stay connected
Ad. Article continues below.
Once news hits around the world about the disaster that has occurred, no doubt people will be worrying sick about you. As soon as you can, take the time to reach out to people to alert them of your wellbeing. If you have internet access, you can also do this on Facebook. They recently introduced a Safety Check, which allows people to alert others that they are safe and well.
6. Remain calm
If you are faced with a stressful situation like a natural disaster while travelling abroad, then the best possible thing to do is to remain calm, both for yourself and for the people around you. This will help you think clearly and make sure you get out of the situation happy and healthy.
Are there any other tips you'd add to the list? Let us know about your advice for people who experience a natural disaster while on holiday.