Vietnam veteran's proposal to reduce veteran suicides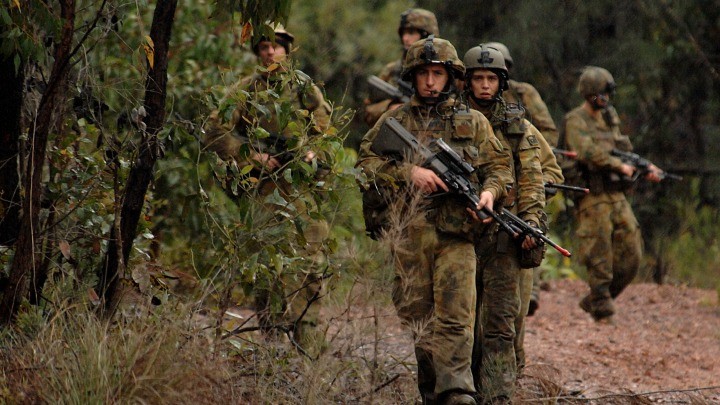 We've heard plenty of talk in recent times about the growing problem of suicide amongst our returned servicemen.
Now a Senate inquiry into suicides by veterans and ex-service personnel has heard from a Vietnam veteran, who has a proposal on how to tackle the issue.
What he said might sound harsh to some, but it's likely to get some support from older veterans.
NewsCorp reports Kenneth Park, who served in Borneo and Vietnam, made a "powerful" submission to the inquiry about veteran suicides.
The 79-year-old believes there was a lack of mental training to prepare soldiers for seeing a mate killed in battle.
Ad. Article continues below.
"They are not taught how to deal with the trauma of actually killing another human, of seeing a mate blown to pieces — the first body that most see is on the battlefield," he said.
"Today most youths have never even killed a chook.
"Why not visit a morgue, why not spend a day at the abattoirs seeing animals die?
"Some form of desensitising training has to precede battlefield exposure."
The veteran argues the support system of veterans was too "daunting" for veterans seeking help.
Ad. Article continues below.
He also said most of us had no idea about the battles in the mind of our returned servicemen.
Meanwhile, another former serviceman pointed to another issue facing veterans – their ability to find another job.
Former RAAF officer Peter Hayes received only two invitations for an interview after applying for 400 jobs.
"The experience of sustained rejection harms self-esteem, which in turn feeds depression, interpersonal conflict and even self-harm or suicide," he said.
Growing up a lot of us saw death, especially growing up on farms. Do you think Kenneth Park is right in what he says?