'Completely over the top': Alan Jones slams new firefighter leave deal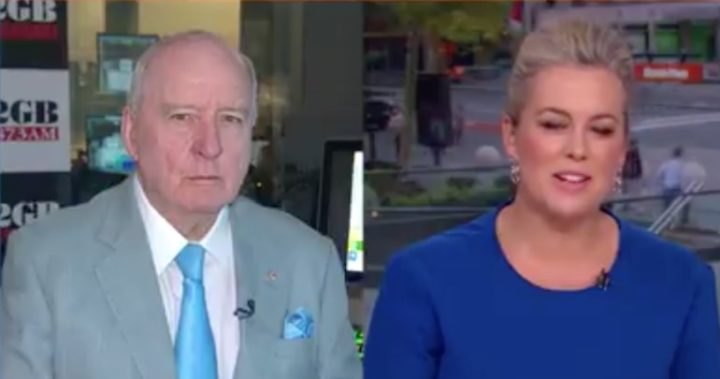 There's no denying that Australia's firefighters are some of the hardest working people in the country, but a new deal by the Victorian government is raising eyebrows.
On Wednesday morning's episode of Sunrise, host Samantha Armytage welcomed Alan Jones and 3AW radio host Justin Smith on the show to discuss the controversial new deal. According to Sunrise, some Melbourne firefighters will be given 196 days of leave each year under the new plan.
It is expected that others working in the emergency services will want similar offers. The leave, which is fully paid, will allow firefighters to care for ill nieces and nephews and is expected to cost Victorian taxpayers $150 million.
Should Melbourne firefighters be getting 196 days of paid leave a year..? @AlanJones, @Sam_Armytage and @JustinSmith3AW discuss. pic.twitter.com/m7gcYbFU7m

— Sunrise (@sunriseon7) March 6, 2018
Ad. Article continues below.
Samantha was quick to ask Alan if he thought 196 days of annual leave was taking things too far. "Well the first thing I think we'd all agree is that none of us would want to be a firefighter," he said. "The work they do is unbelievable and when you get these Australia Day honours and Queen's birthday honours, the people who are completely forgotten are your firefighters and your SES workers and so on. So they do work for which we are immensely grateful."
Still, he didn't think that the increase of leave was fair. "That said, the notion of having a 19 per cent pay rise and 196 days leave. For God's sake, it suggests they aren't working at all," he continued. "That extending carers to nephews and nieces and so on, this is completely over the top."
He explained that under the old Industrial Relations System dating back many years ago, a pay rise for an industry in Sydney could see unions demanding something similar in Darwin or other states. "This is over the top, but the concern is ambulance workers who do tremendous work and others are going to get in the queue," he said. "The government is broke and it can't afford these sorts of pay."
Samantha added that it was an "extraordinary deal", while Justin said it was a great deal – if you were a firefighter. "Alan Jones is absolutely right, they [the firefighters] are magnificent, the problem here is this could actually create a bit of a backlash towards them that they don't deserve," he said.
He said that it was a terrific thought to say that we can't pay firefighters enough, but that it wasn't sustainable in thinking that way. "The police will line up, the ambulance will line up, the nurses will line up, the teachers will line up," he added.
Both Alan and Justin pointed the finger at unions during the debate on air, but did admit that they were doing their jobs to try and get firefighters the best deal possible.
What do you think? Should firefighters be given 196 days annual leave and a pay rise, or is it completely unrealistic?