'Politics gone crazy': Radio National Host slams ABC's Women's Day policy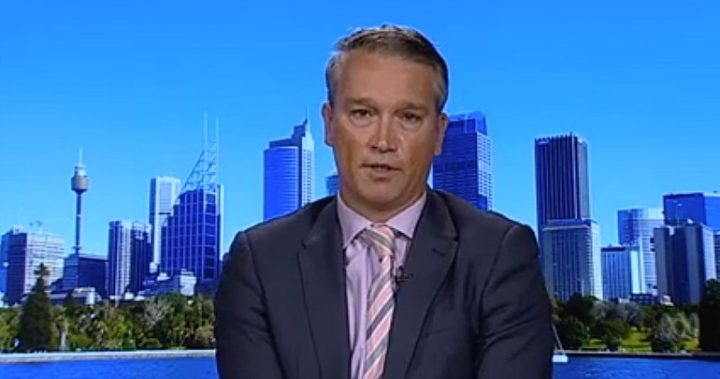 Radio National host Tom Switzer has slammed the ABC's decision to replace all male hosts with women for International Women's Day on Thursday. 
Switzer, who usually hosts Behind The Lines on Radio National, told 3AW today that he was banned from presenting his usual gig and that he wasn't "the only bloke" marginalised by the network to make way for his female colleagues on the high-profile day.
"I'm not alone, I'm not the only bloke. So International Women's Day, March 8 every year, at the ABC it means only women can present or host shows on radio, television, online," he told host Neil Mitchell. 
When asked how it made him feel, he made clear he wasn't a fan of the policy.
"I think it's identity politics gone crazy," he said bluntly. "I mean, I think journalists, like all professionals, should be judged on merit or performance, not gender or race or culture.
Ad. Article continues below.
"I think the reality is the ABC TV, radio, it's already dominated by many talented female presenters," he said, listing a name of popular shows that are hosted by women including AM, World Today, PM, RN Breakfast, The Drum and 7:30.
He questioned where there was evidence of discrimination against women at the ABC that could have prompted such a move for International Women's Day.
Mitchell supported his male peer and said the day shouldn't be about ostracising men, but rather about breaking down barriers and reducing discrimination if it exists, while Switzer argued social stunts actually divide Australians rather than bringing them together.
He also said warned the ABC to prepare for backlash over the policy.
"We'd be pretty crazy, frankly, if we don't think this sort of identity politics won't lead to a backlash," he said. "Just think of Trump in America," he quipped, referring to the millions of women who marched across America in protest Trump's presidency. Despite his stance on the issue, Switzer said he probably wouldn't share his views when he returns to the ABC next week.
Ad. Article continues below.
"My show goes once a week, it's on Thursday nights, so I won't push the point," he said. "I think my colleagues know where I stand Neil, especially now that I'm on your show," he said.
Mitchell suggested the ABC was a "bunch of bozos", while Switzer added his views were held by many women and men within the national broadcaster.
What do you think? Is it wrong for the ABC to ban all men from presenting on International Women's Day, or is it a nice move?