The cruise ship so big guests need GPS trackers to find their rooms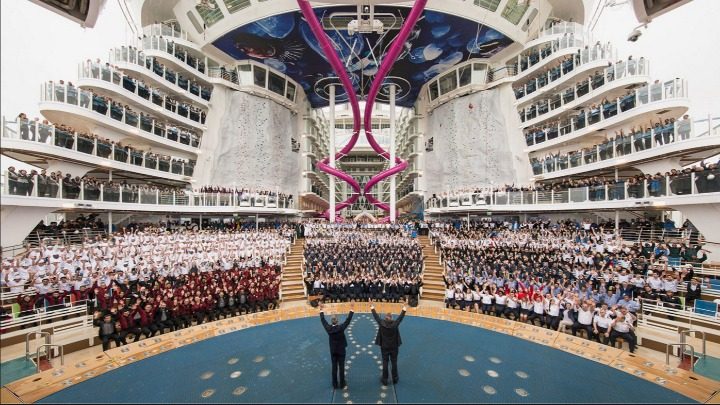 There's nothing quite like taking to the sea and setting off on holiday across the ocean. Cruising holidays are a great way see the world without all the pesky transfers in between and the added bonus of having everything you need at your fingertips is just one reason they are so popular with travellers.
This new cruise ship, Harmony Of The Seas, is taking the concept of cruising to the next level though. With 18 sprawling decks and measuring 124ft longer than the Eiffel Tower, this ship could well be the ultimate way to travel by sea.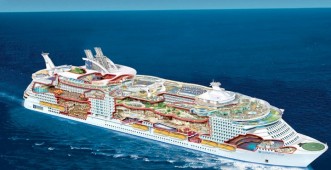 It boasts a scaled down version of New York's Central Park, a bar where robots make your cocktails, and a multitude of spas, restaurants and shopping precincts.
The ship is so big that passengers are issued with GPS wrist trackers when they board so they don't get lost in the maze of activities.
Ad. Article continues below.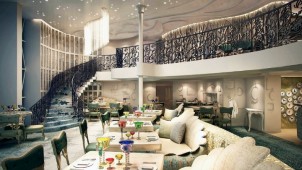 Entertainment on the ship covers everything from a production of Broadway musical Grease in a full-size theatre, to an ice rink and acrobatics show.
The ship sails everywhere, from the Caribbean to the Mediterranean and England, so you can pick and choose where you want to go and what you want to see along the way.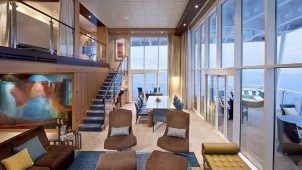 It's already a hit with passengers and has prospective holiday-makers around the world lining up to get a piece of the action.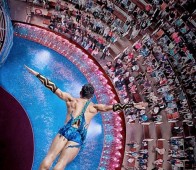 Would you like to take a cruise on this ship? Have you ever been on a cruise before?