The Blue Arsed Fly: Really on the road this time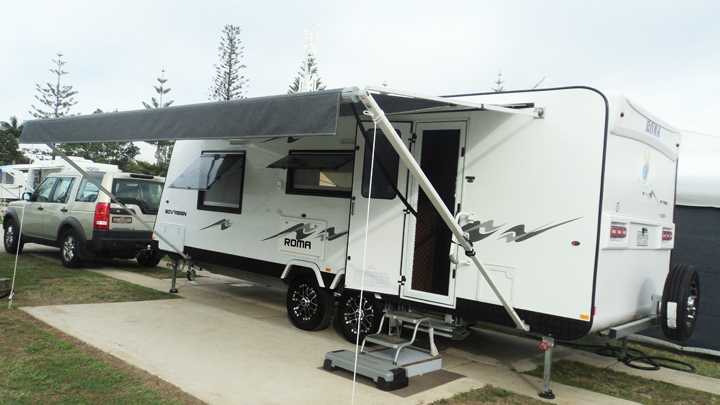 The Blue Arsed Fly is a wonderful grey nomad travel series by Bruce Hathaway. If you'd like to read his previous blog, you can find it here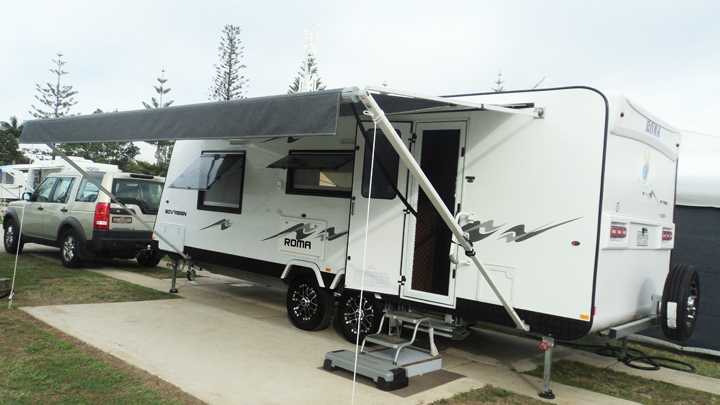 Next day we take the van to get an Anderson plug surgically inserted and that takes too long so another night at home! The next day, bright and early, the gun goes off and we're away. First stop is Goulburn, a 500km trip up the Hume Highway. We stayed at the Goulburn South Caravan Park – a basic set up with drive through sites at $27 with discount and the fantastic amenities are brand new with unisex shower/toilet combos. Now that's where the gremlins set in: first no power as these new rigs have an all purpose switch to push and everything turns off. No problem – I connect up the juice, go inside, push the all purpose button and no power. Bugger! I open cupboards looking for the problem, find nothing, go back to push the button again; still no power. Then the light bulb in my head switches on and I decide to ring the factory and the sparky tells me what to do; I do it and still no frigging power. By this time my thermostat is starting to rise when I did something and on comes the power! I still haven't worked out what I did, but I can tell you one thing: I'm not pushing the bloody button to switch everything off.
Next, no hot water, I look for what's wrong but can't find out so we have no hot water. I go to connect the sullage but there's no thread to screw the hose onto, so luckily we have a bucket and that will do. Next I decide to have take away for tea and get some milk for brekky next morning, so I ask the manager where I can go and she says to go next door to the garage. Now, me fine feathered friends, let me tell you there's a very great difference between a city next door and a country next door. Fair dinkum mateys, by the time I got to next door I thought I was trekking with Burke and Wills and by the time I got back to the van, mother was about to call out the search party. But it was worth the travel, the lasagne and scolloped potatoes at the Big Merino Garage Café. It was very nice, I'd tell everybody – we had enough for two meals!
Ad. Article continues below.
Early the next morning we're on the road again heading up and through Sin city, now the reason I chose going up the Hume/Pacific Highways (except for 8km of Sydney suburbia) is that it is all divided highway/freeway all the way from Melbourne to up past Port Macquarie. Now I know there are a lot more trucks but, with a judicious eye on the mirrors, you can move to the left a little to avoid wind shear as there is a 4m shoulder nearly all the way to Port Macquarie and no trucks to worry about coming the other way; I felt very comfortable driving at 90 clicks.
Next stop: Coffs Harbour. We stayed at the Park Beach Caravan Park – great park with very good amenities and sites, and good for the kids as well. We had a drive through site at $52.50 a night (they were Top Tourist but not anymore, they did honour my TT card however)…a bit expensive but remember, this is central coast NSW and they charge like wounded bulls. Not to be out done, another gremlin reared her ugly head – the van indicators are LED lights and the electronics on the Landrover aren;t compatible so they flicker the whole time the van is connected to the car. Another call to the factory and I'm told I need a special attachment to go on the van connection to the car…more money. Cars and kids: they keep you poor!
Never mind. We were off and heading for Brisbane where we stayed at the Scarborough Holiday Park in Redcliffe, 30km from the city. Never been here before but I knew I had to take Exit 26 off the M1, so we drive over their great newish bridge paying the toll (hoping it doesn't cost the earth) and start counting the route signs. Yep route 21 then 22, 23, 24, 25 goes by, great the next one is obviously route 26…nope, the next route was 27. "What the hell!", I say to the missus, "I've missed route 26 turnoff", but for some reason I kept driving a few more K's when up comes route 26. Relieved I won't have to drive around Brisbane, I take the exit and head for Scarborough. Now I take the right turn off and the road kept on going and going. Fair dinkum people, I thought I was going to die of thirst the road was that long, but the good Lord took a hand and she saved the day because the road came to an end and we found the caravan park. Nice little park on the beach; compact, very full of vans and amenities at $38 p/n, plus we had a drive through site. Now we're here for 6 days to get the lift put on and get together with some navy mates I joined up with in '65.
Have you visited Goulburn or Scarborough (in QLD)? What was your experience? Share your travel stories below!