The beauty of Ireland: The Ring of Kerry and the Dingle Peninsula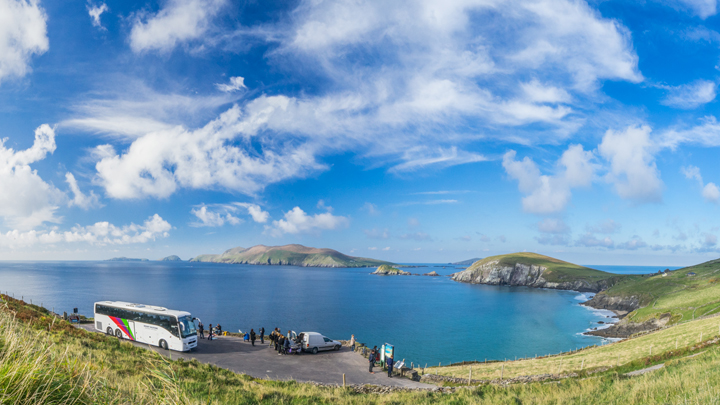 I awoke to the most beautiful sunrise I'd seen in months – the sun rising over the Killarney National Park, adjacent to our hotel, Killarney Plaza. I had heard many stories of the rain in Ireland (or 'the softness' as Michael our T.D. called it) but throughout my tour with Insight Vacations, we were blessed with delightful weather and blue skies.
This is a continuation of my solo luxury tour with Insight Vacations. You can read my previous blog here. 
For our first day in Killarney, the group were treated to a jaunting ride (horse and carriage) around Killarney National Park, which lies on the edge of Lough Leane. It was a picturesque morning, and not as cold as I had expected either. Our jaunty and his faithful horse Sally toured us around the serene landscape, showing us important landmarks and regaling us with stories of Queens and Kings. In the distance, we could see a stag deer fight, it was surreal to see such beautiful creatures in their natural habitat. Onwards we went and after our great ride, we were treated to the first of many Insight Vacations "flourishes": a special photo taken of our group and presented in a keepsake folder. It now has pride of place on my bookshelf!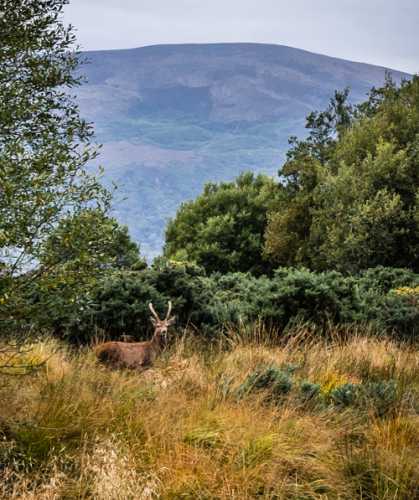 Next, it was on the coach to travel to the famous Ring of Kerry. Along the way, we stopped for photos and to take in the beauty of our surrounds. A quick lunch stop in the town of Sneem turned into an hour-long wide-eyed adventure, but Big Mike our TD was happy to accommodate for the extra time. The quaint shops and a very Irish bakery were highlights, as were the brightly coloured shops and homes.
Ad. Article continues below.
Around the Ring we went and stopped again to take in the beautiful Atlantic coastline and dip our toes in the icy waters. A special mention much be made for our coach driver Eugene who navigated the steep cliffs and winding roads with expertise!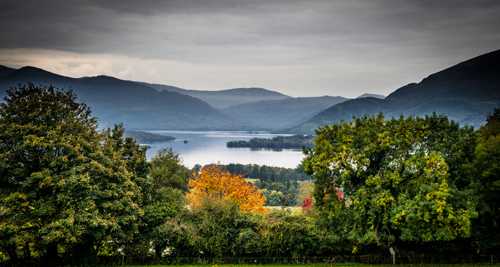 It was a long day but we had plenty of time to rest before a hike to the historic Muckross Abbey. At night is when Killarney really comes alive: the streets fill with traditional Irish music and happy people, ready for a dance and a Guinness. We began the night with an amazing meal at the 19th Green where John and Freda welcomed us. It was a comfortable, cosy and welcoming family run guest house, complete with a cooking class by the chef, John. And we ended the night with the locals, young and old, who had gathered in the pubs and clubs around town.
Ad. Article continues below.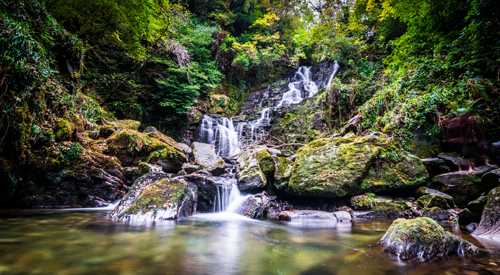 The next day we were on the coach at 9am for our trip to the Dingle Peninsula. Words really cannot describe the beauty of the places we stopped! Mother Nature was smiling down on us – it was a blue sky day and Slea Head, where we stopped for a 'flapjack' aka brownie, was simply stunning. The town of Dingle itself had the Irish charm I'd come across the seas to see – and it also didn't hurt that it takes claim to the best fish and chips in Ireland. After a long day, it was nice to stretch my legs out on the coach but Mike had one more surprise for us: we were staying in a beautiful hotel just outside Limerick on the banks of the River Shannon. We were blessed with the most stunning sunset over the fast-flowing river, and free time to just sit and watch the world go by.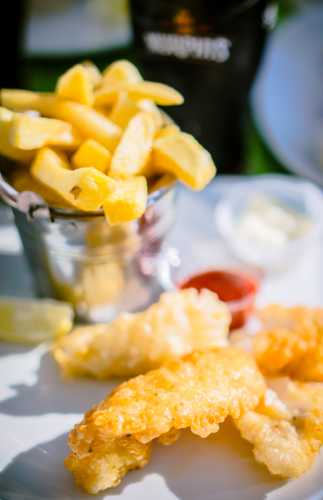 It's only one more night until I got to stay in the number one hotel in world: Ashford Castle! The pictures are incredible…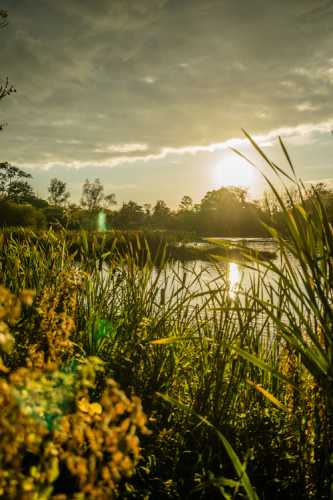 Tell us, have you ever been to Ireland? Where did you go and what was your highlight?
Insight Vacations offers seven premium journeys that take in Ireland, including the eight-day Irish Elegance which visits Dublin, Killarney, Ring of Kerry, Lough Corrib and more. Priced from $2875 per person, twin share, land only this itinerary includes seven nights' accommodation in distinctive hotels in the best locations such as the historic Ashford Castle, an experienced Tour Director, Signature Experiences and priority access, business class legroom and smaller groups, free Wi-Fi and airport transfers. Departures available throughout 2016. For more information visit www.insightvacations.com or call 1800 001 777.