The beauty of Ireland: Staying in a 13th century castle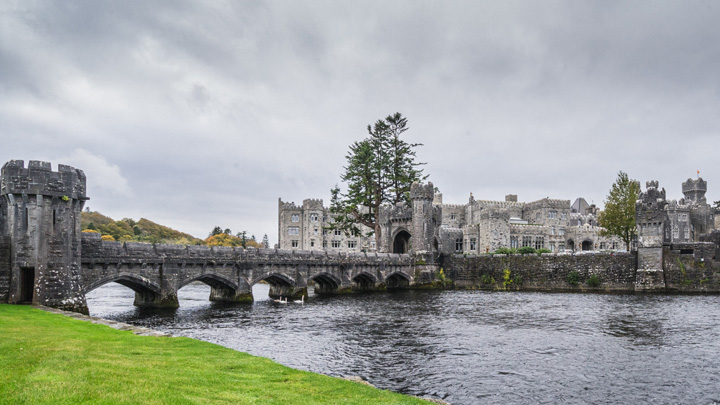 After visiting the stunning Cliffs of Moher along the Atlantic coast, it was off to Ashford Castle for two nights in absolute luxury.
The majestic Ashford Castle was built in 1228 by the Angle-Norman de Burgo family in County Mayo, Ireland.
This is a continuation of my solo luxury tour with Insight Vacations. You can read my previous blog here. 
The estate was then passed down until it was purchased in 1852 by Sir Benjamin Lee Guinness whose family we all know well from the Guinness brewery. Extensions and additions were made to the castle around that time, with a beautiful garden maintained by Lord Ardilaun, Sir Guinness' son.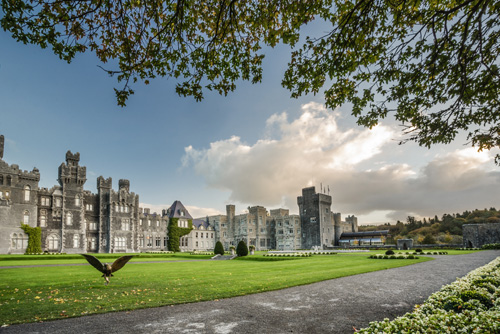 From then, Ashford Castle was passed to Ardilaun's nephew Ernest Guinness, and was gifted to the Irish government in 1939, the same year it was opened as a 5-star hotel by Noel Huggard.
You may also know Ashford Castle and the nearby town of Cong from the 1951 movie The Quiet Man, starring John Wayne and Maureen O'Hara – it was the backdrop for the popular movie and many photos and memories adorn the castle's wall to his day.
Ashford Castle has been named the number one hotel in the world numerous times, and underwent a major refurbishment to restore the castle to its former glory in 2013, before reopening earlier this year.
Ad. Article continues below.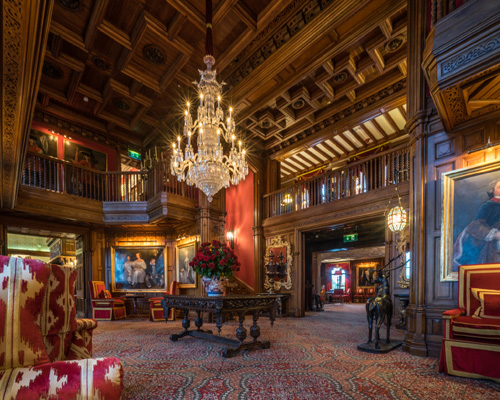 So of course you can imagine how excited and delighted I was to visit the castle, especially after hearing that King George V, Queen Mary, John Lennon, George Harrison, Oscar Wilde, President Ronald Reagan, Brad Pitt, and Pierce Brosnan had been guests.
As we arrived at the castle, I could not believe my eyes. The grounds were the greenest green I've ever seen. We stepped off the coach and were greeted by a piper, who piped us across the bridge to the main entrance. It was a teary moment for me but I was mostly overwhelmed! What a special place it was.
Ad. Article continues below.
We went inside and were shown to our rooms immediately. I nearly fell over when I saw my room:

Words cannot describe! I had a view of the Lough Corrib out my window, and a robe! And a touch pad on either side of the bed. It was truly wonderful. We were asked to come along to dinner a few hours later at Cullen's At The Cottage, a short walk from the castle. I had the Caesar salad, chicken schnitzel and Mrs Tollman's cheesecake, which I was assured was a must-try, and I wasn't disappointed! I went to bed in my cloud-like bed feel very lucky indeed.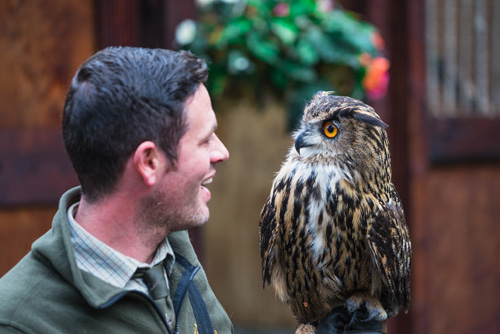 Our Insight group woke up and had breakfast together in the dining room, and the buffet on offer was astounding. From fresh pastries to salmon and a cheese cart, I was blown away by the variety and quality. It certainly filled me up for the day ahead. We went and checked out the Falconry School and got to hold an eagle, then had a walk and talk tour of the grounds and stunning garden. The rest of the afternoon was free so I went to the brand new spa and fitness centre:
Ad. Article continues below.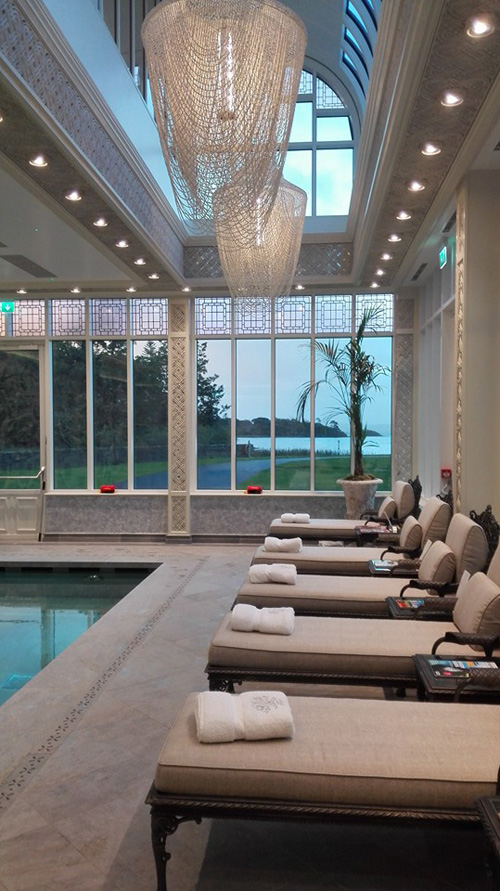 As you can see, I had the place to myself! It was so relaxing. Next on the schedule was a special dinner at the George V dining room – a Michelin-star dining experience. The meals were incredible, and none of my photos do them any justice! I felt like a Queen.
It was sad to say goodbye to Ashford Castle after two wonderful nights in luxury – especially after a morning ride around the grounds. I could definitely get used to the 5-star life!
And back we went to Dublin to complete our journey around Ireland, a trip I'll never forget.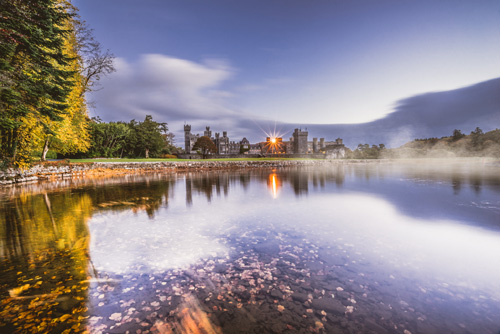 Tell us, have you ever been to Ireland? Where did you go and what was your highlight?
Insight Vacations offers seven premium journeys that take in Ireland, including the eight-day Irish Elegance which visits Dublin, Killarney, Ring of Kerry, Lough Corrib and more. Priced from $2875 per person, twin share, land only this itinerary includes seven nights' accommodation in distinctive hotels in the best locations such as the historic Ashford Castle, an experienced Tour Director, Signature Experiences and priority access, business class legroom and smaller groups, free Wi-Fi and airport transfers. Departures available throughout 2016. For more information visit www.insightvacations.com or call 1800 001 777.