Seven things to do when your flight is delayed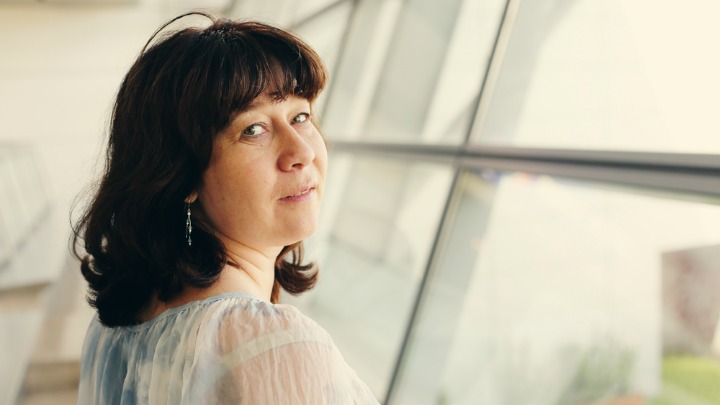 You've set the alarm, woken up early, jumped into the car and made your way to the airport before the sun has even risen. But instead of seamlessly walking through to your departure gate and straight onto the plane, a voice comes over the loud speaker notifying you that your plane is delayed. The common reaction is to get frustrated and annoyed, but it could be the perfect opportunity to take some time out to enjoy some quiet time to yourself. Here are seven things to do the next time you find yourself delayed at the airport, that don't include getting annoyed.
1. Don't panic
It might be frustrating, and potentially affect your other travel plans, but if there is absolutely nothing that can be done about a delayed flight then there's no use panicking. That will just make things worse, after all. Take a few deep breaths and just remember that travel is about the journey, not the destination.
2. Head to the bar
This is a no-brainer, really. If you've got some time to spare because your plane has been delayed, grab your things and head straight to the airport bar. Buy a glass of wine (or why not a bottle?) and start your holiday early. Who says your trip has to start outside the airport terminal, anyway?
Ad. Article continues below.
Read more: Five yoga stretches to help you during a long flight 
3. Go for a walk
To be fair, if you were on your plane on time you'd probably be sitting down and reading a book anyway, right? So why not get those legs moving and go for a walk. A long stroll around the airport terminal will get the blood circulating and by the time your boarding time rolls around, you'll be ready for a rest.
4. Make a complaint
If you're particularly worried about making a connecting flight or about whether you're going to make it to your destination in time for an important event, then head straight to the complaints office and tell them what for. You might just get some freebies out of it and be compensated for your trouble.
Ad. Article continues below.
5. Plan your trip
No doubt you've got lots of things planed for when you touch down at your destination, and the free time you now have because of your flight being delayed could potentially be the perfect opportunity to plan the ins-and-outs of your trip. Instead of getting flustered, begin looking at what tours you've booked and the accommodation you've prepared and begin getting excited about it all.
Read more: Why don't we dress up for flights anymore?
6. Chat to people
You'll be surrounded by other travellers who have also had their flight delayed, so why not get chatting and make some friends? You might just find you have more in common than the place you're travelling to and might even want to exchange emails and keep in touch. You just never know.
Ad. Article continues below.
7. Pamper yourself
Who said that a flight delay had to put a dampener on your trip? Head straight to the massage chairs and begin your holiday early. Put your feet up, relax and forget all about the worries of a delayed flight. Don't get too comfortable, though, or you just might miss your next flight, too.
Do you have any tips for other things to do if your flight is delayed? Let us know all about it in the comment section below.