Pope Benedict on his 'final pilgrimage home'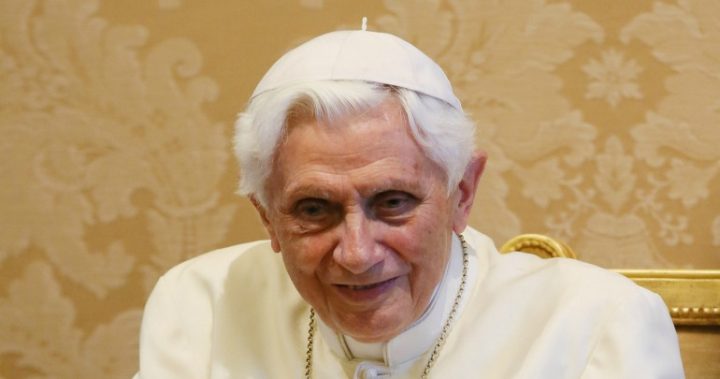 Pope Emeritus Benedict XVI isn't far from death. The 90-year-old, who served as pope of the Roman Catholic Church from 2005 to 2013, says he's preparing himself for his final "pilgrimage".
According to Vatican News, the Pope sent a short letter to the editor of an Italian newspaper, where he gave his followers an update of what he's been up to since resigning half a decade ago.
Writing in his behalf, Joesph Ratzinger explained that the pains of old age were slowly catching up to the religious figure. "In the slow decline of my physical strength, internally, I am on a pilgrimage to the House (of the Lord)," he wrote.
Soon to turn 91, it is believed that Benedict wanted followers to know "how this last period of his life is going".
He said that despite his health battles, he's still overwhelmed by the support the world continues to show him. "It is a great grace for me to be surrounded, in this last point of a sometimes tiring path, with affection and kindness that I would not have imagined," he said.
Ad. Article continues below.
Originally from Germany, Benedict has been living near the Vatican since retiring. He lives with four nuns, as well as his personal secretary, Georg Gaenswein. It's believed he spends his days praying, celebrating mass and responding to the many letters he receives from around the world. Reports suggest he keeps up-to-date with current affairs by watching the news on TV and reading Catholic newspapers.
Since resigning, he's rarely made public appearances or statements, so his new health update has come as welcome news to his many supporters.
His letter in full reads: "I was moved by the many readers of your newspaper who desire to know how I am spending this last period of my life. I can only say that in the slow waning of my physical forces, inwardly I am on a pilgrimage towards Home.
"It is a great grace for me to be surrounded, on this last part of the road, sometimes a bit tiring, by such love and goodness that I never could have imagined. In this sense, I consider the question of your readers as an accompaniment. I can only thank them and assure you all of my prayers."
Do you follow the Pope? Are you sad that his days may soon be up? Do you think religion is still an important part of modern society? 
Ad. Article continues below.
---
With Facebook removing news sites from your feeds we ask that you sign up for Starts at 60's emailers here. And to keep us on your wall, join some of our new Facebook groups and clubs:

News Junkies Club – Australia
News Junkies Club – USA 

See news on the change and links to all our other clubs and groups here.