One year of President Trump: How do you feel?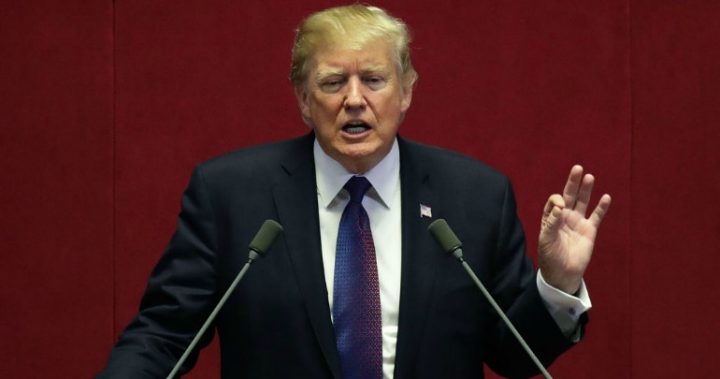 It's been one year since real estate mogul Donald Trump was elected as America's 45th president and a lot has happened.
Trump is still as divisive a figure as ever and seems to take pleasure in antagonising his critics in the media and on the Hill.
While his opponents lament the lack of social progress and cuts to medical programs and the arts, supporters are revelling in the fact that unemployment is at its lowest level sine 2007 and optimism on the economy is at its highest point since the September 11 attacks in 2001, according to a CNN poll.
Trump kicked off his presidency by firing off a series of executive orders that included an immigration ban for anyone from the majority-Muslim countries Iran, Iraq, Libya, Somalia, Sudan, and Yemen and directions on how he would build the promised wall between the US and Mexico.
He angered women by saying those who illegally had an abortion should be punished, repealed the Affordable Care Act, started a fight with the NFL, and sparked outrage amongst the press by refusing to take questions from certain news organisations.
Ad. Article continues below.
He's name-called, been videod shoving past world leaders and fired the head of the FBI.
Along with the negatives though, have come positives. The stock market has gone up and unemployment rate has dipped to 4.1 per cent with an average of 167,000 new jobs created each month.
Trump's leadership style is like nothing America has seen before and he's brash and sometimes awkward style has caught many world leaders off guard.
Despite being caught yelling down the phone at Australian prime minister Malcolm Turnbull, seemingly refusing to shake German Chancellor Angela Merkle's hand and taking a public swipe at London mayor Sadiq Khan, most leaders have remained diplomatic in their descriptions of Trump.
The world has not come undone under Trump's leadership as so many feared it would and Americans have not been reduced to nation-wide riots and anarchy.
So let's talk!
What has changed for you since Trump was elected and how do you feel about his presidency one year in?