PC gone mad? Couple kicked out of petting zoo for 'not having kids'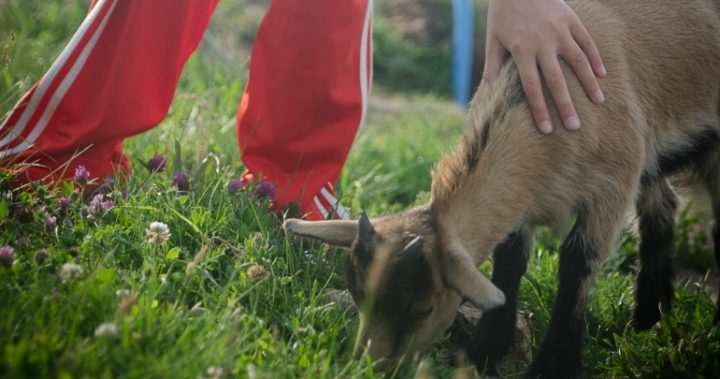 A couple have shared their shock after they were allegedly kicked out of a petting zoo because they didn't have any children with them.
Fiona Offord, 48, and her 68-year-old husband Tom reportedly paid £13.50 (AU $23.93) for tickets to see the animals, but were turned away as it was deemed inappropriate for them to be there, The Sun reports.
According to the site, a member of staff at the Essex farm in England told them: "I'm afraid you are not allowed in without children."
A shocked Fiona said: "It made us feel like paedophiles. It felt like we were being accused of being there to groom children rather than see the animals." Insisting the world has "gone mad", she admitted it felt "humiliating" to be forced out when they were looking forward to seeing the animals.
It sparked a mixed response from internet users, with one tweeting: "Thats so stupid!!!! They just wanted to PET THE ANIMALS!" While another added: "Absolutely disgusting."
Ad. Article continues below.
The couple were told it was a family attraction, and the strict rules were part of its "safeguarding policy". However, Fiona insisted it was too harsh and stopped many people being able to enjoy the attraction, using the example of couples who may not be able to have children. But do you think it was a step too far? Or necessary?
The website states: "As part of our safeguarding policy, adult only admissions are not allowed. Should an adult be meeting a group including children at a later time, we would kindly ask that on arrival you contact them by mobile and request that they meet you at the entrance for identification.
Read more: PC gone mad? Mother says Sleeping Beauty 'encourages sexual assault'
"Thank you for your support to ensure the safety of all our visitors."
A spokesperson reiterated this, and said the farm tries to make the policy as clear as possible through the website, adding to the site that they will now retrain staff and work on their communication, as they did not intend to cause "distress" to the couple.
Petting zoos are popular right across the globe, and typically provide a space for families to step inside to stroke and feed farm animals. They were initially set up for children to meet more docile animals, but families of all ages have got involved in the activity over the years.
Do you think this policy is necessary, or is it pushing political correctness too far?