Shock development in Tiahleigh Palmer murder case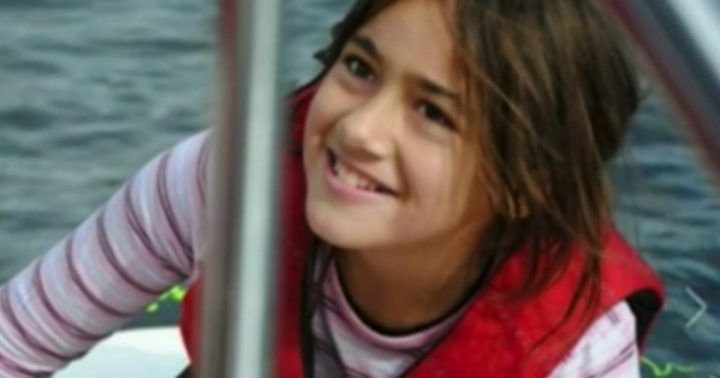 More information has surfaced on the Tiahleigh Palmer case, thanks to the work of investigators. Tiahleigh was murdered – most likely smothered – the night before her foster father claimed he dropped her at the school gates, police will allege, reports Courier Mail.
According to Courier Mail, Rick Thorburn is alleged to have been panicked at the idea that his son, a young bisexual dancer, could end up in prison, where he believed he would be targeted by fellow inmates. Tiahleigh's body was found badly decomposed by fishermen on the banks of the Pimpama River on ­November 5, 2015. Investigators are understood to now believe smothering is the most likely explanation.
Rick Thorburn, who remains in an induced coma after allegedly taking an ­unknown substance, initially informed detectives he had last seen his 12-year-old foster daughter on the morning of October 30 last year walking towards her school.
Detectives were initially confused by sightings of Tia on a bus or at McDonald's, and eventually spoke to a student who claimed she had spoken to Tia that morning.
"The children … are trying their best to help us but ­obviously it is difficult trying to place different things on different days," detective superintendent David Hutchinson said at the time.
Ad. Article continues below.
But police now allege Tia never made it to school and had been killed the night before.
Rick Thorburn, 56, is alleged to have murdered Tia after discovering that his 19-year-old son had allegedly been sexually abu­sing her.
Trent Thorburn, 19, has been charged with incest, perjury and perverting the course of justice, and was yesterday refused bail.
The Crime and Corruption Commission took a major role in investigating the family, with Rick, his wife Julene and their sons Josh, 20, and Trent, all questioned in secret Star Chamber hearings.
It is has been reported that Tia spent 10 months in the Thorburn household, where it is alleged her activities were tightly controlled by the family, who took strict views on her social media usage.
Ad. Article continues below.
Rick Thorburn is yet to face court after being charged with murder and interfering with a corpse, while Julene and Josh face charges of perjury and perverting the course of justice.
Foster Care Queensland had earlier argued there was no need for an inquiry into foster care in Queensland following the alleged murder of the schoolgirl, reports Brisbane Times.
Bryan Smith from Foster Carers Queensland said the system could always do better, but a Crime and Misconduct Commission public inquiry into abuse of foster children and Tim Carmody's inquiry in 2012 had created significant change.
"It would be really naive to say (the foster and kinship carer system is) perfect – it's not and never will be – and continuous learning and improvement should take place," Mr Smith said.
Mr Smith said the present foster carer vetting process was "very sound".
Ad. Article continues below.
"I would say it is the best of its type in terms of assessment in Australia. While we continue to look at improvement, it doesn't warrant investigation of the foster care system," he said.
"We can always do better and there's lots of reform under way in the department.
"It's not a perfect system and it never will be. Is it a system in crisis? No, it isn't."
Do you think better screenings should have been done prior to assigning cases to foster carers? Do you know or are you a foster carer? Share your experience with the community.