Is this the most amazing motorhome in the world?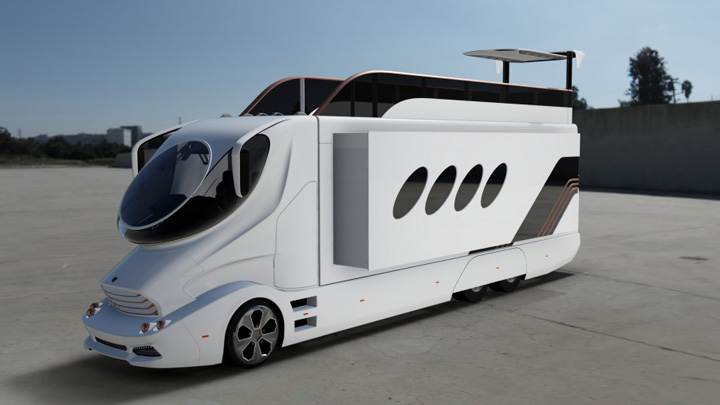 It's been a while since we've seen an amazing, top-of-the-range caravan, but we think this is the best we've seen!
The eleMMent palazzo Superior's website says it is the most luxurious mobile home in the world.
The body looks almost futuristic but it's the inside of the motorhome that really shines: it has a "sky lounge"
With panoramic views, an automatic lift system that raises it up out of the body to create a walled-in roof deck, this RV is the stuff of dreams.
An exterior stairwell leads up to the spacious deck with integrated lounge furniture and radiant floor heating. The designers wanted to create a true "home away from home", though not many of us can say we have a 4-metre couch within reach of a bar, a wine cabinet and an icemaker, not to mention a large TV screen across the room.
Ad. Article continues below.
There's also a bathroom that would rival many hotels'. The large master bedroom features a king-size bed, manufactured by the same company that supplies beds to the British royal family and is considered the most comfortable in the world.
The bedroom furnishings not only has heaps of storage but also a dressing table and a large-screen TV. An adjoining spa area provides a private retreat for the owners and features a 1.5 sqm glazed rainfall shower.
Take a look at the floor plan, video and pics below and tell us, would you love to travel in this mobile home?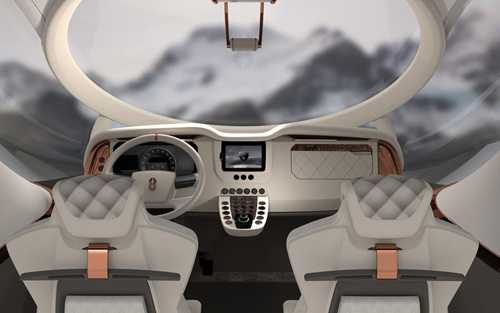 Ad. Article continues below.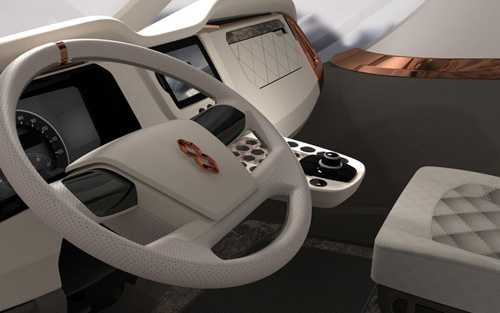 Images via Marchi Mobile