I thought I was worth more than this... But perhaps it is just life?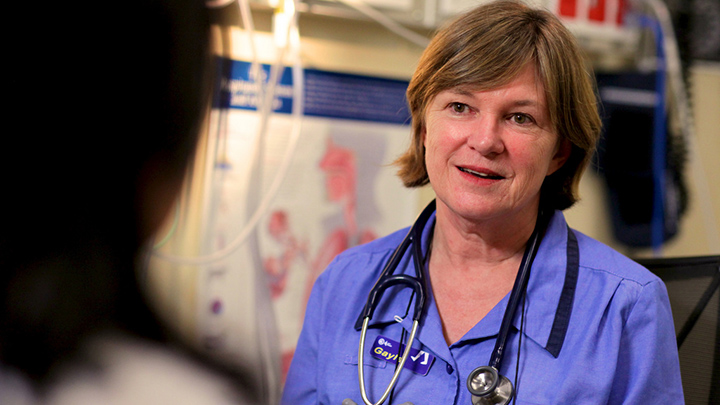 You hear the stories about people retiring receiving massive send offs – they get given gold watches, flowers, dinners and even travel vouchers. Their boss or even their work team goes out to lunch to celebrate not only your contribution to the organisation but to celebrate you and the next phase of your life.
Retiring was something I was looking forward to… I had been working as a nurse in this aged care hospital for over 20 years – 20 long (and hard!) years in palliative care. I knew almost every staff member because I was the longest standing staff member. I knew so many previous and current patients as I'd looked after them and their families for so long. Even after many of them had passed away, I still received visits from their families to the hospital just to stop by and simply say hello.
I loved my job and quite frankly, I still do. As a single parent, I did it tough for a long time, but caring for others is what I enjoyed. When my son turned 22, he was offered a job in America and for the last 20 years he has lived there. I've been over to visit him several times and he comes home once a year, but without him, my life has been a little empty. Being able to come to work every day gave me a purpose, something to wake up and look forward to each day.
I was sad to be retiring, but I was looking forward to embarking on my next adventure. When I handed in my letter of resignation to my boss, I did so with tears in my eyes. I told her about my plans to move north to the coast, I told her some of the stories from my early days here, as she'd only been working with us for nine years. We smiled, laughed and shared fond memories and she told me I would be dearly missed.
Ad. Article continues below.
The weekly staff e-newsletter in my final week had a little notice telling everyone I was retiring after 23 long years of service. I had many people congratulate me in the halls on the day it was sent out and I stopped and shared memories with other, older nurses on tea break too. But my final day was not how I imagined.
I arrived at work, and signed on as usual, I did the rounds and said goodbye to each of my patients as I worked. I shared special memories with a few, and had a good laugh with some of my long time friends who I worked with.
But, when the clock ticked over for my last minute ever, that was it, I signed off and after saying a final farewell to management, I left.
Now, I wasn't expecting any major fanfare or any celebration, but I walked out of that hospital for the first time in 23 years feeling unvalued. I felt like I wasn't important to the team. After so many years of hard work and what I thought were meaningful friendships, I didn't feel like it was the momentous occasion that retirement is built up to be.
I would have loved to feel special, to be congratulated or thanked in person, and perhaps the email newsletter is what is done these days – perhaps technology is how we honour these occasions.
I'm not sure why it happened like this, and in truth I'm not too bothered. I live in my beautiful retirement village set on the coastline of New South Wales and I am happy. But, I still wonder, if this has happened to other people too.
So today tell me, what was your retirement like? Did you receive a celebration? Or did you go quietly, much like myself?