Hilarious Irish family catching rogue bat sends web into meltdown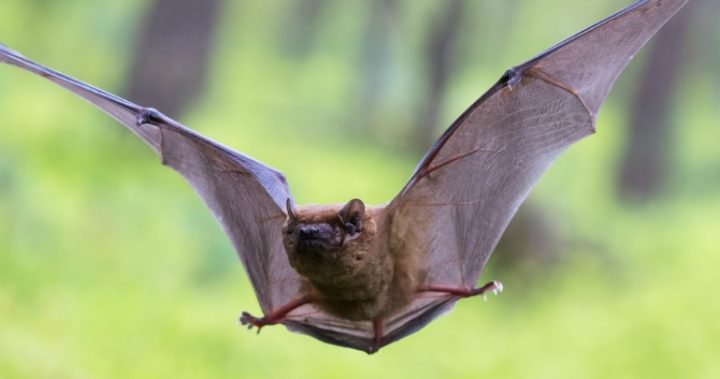 We don't often profile random videos, but this one is entertaining so many people on the web that we couldn't let it pass.
The set-up is unlikely, in that it involves normal Irish family trying to get a small bat out of their kitchen. The commentary is excellent, either by accident or design, thanks to the natural charm of the Irish accent and the hysterical reaction of the son of the family. And the bit-part players, which include the family dog with a dodgy bladder, play their roles to perfection.
The footage shows the father, wearing what appears to be football short and socks, attempting to catch the panicking bat with just a tea towel, as the son films and commentates, with frequent use the words "Get 'em, Derry!" to egg his father on to greater bat-catching effort.
The mother, meanwhile, retreats behind a windowed door to watch in bemusement as the bat flies madly about the kitchen, evading the father's cack-handed towel-wielding at ever turn. Finally, the dog enters, and pees on the floor, bringing mayhem to its peak.
The video, uploaded to YouTube, has been watched more than 1.2 million times, as well as shared wildly on social media platforms (it's had more than 2.1 million views on Facebook alone) and covered on various news sites. The family has since identified themselves as the Flemings, from the small Irish town of Ballymacelligott.
Ad. Article continues below.
The towel-flinger is father Derry, while the son is Tadgh (who was responsible for uploading the video to social media), the mother, who has since admitted that it was she who allowed the bat into the house, is Maureen, and the weak-bladdered dog is Basil.
The Flemings are taking internet fame in their stride, with Tadgh telling CBC Radio in Canada that he hoped he'd put Ballymacelligott on the map. Derry, meanwhile, said he was only doing his job as the man of the house.
"I had to protect my family at all costs, even risking my own life," he joked to CBC.
For the record, the bat was eventually captured when Derry swaps the tea towel for a bath towel, and was released unharmed.
Have you seen the video?