Health scare for Stephen Hawking who passes his health knowledge to you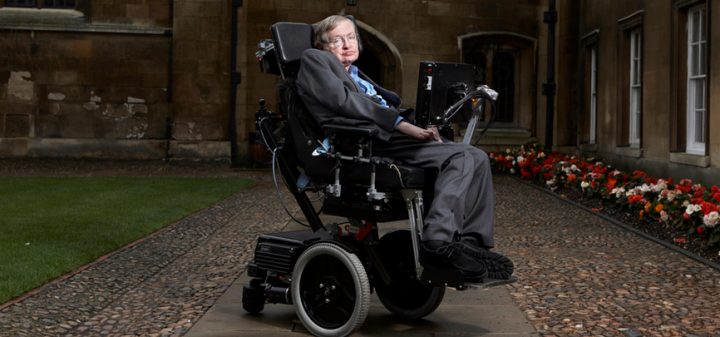 Famed Physicist and cosmologist Stephen Hawking is recovering in hospital after falling ill while in Rome. He is in Italy to attend a conference at the Pontifical Academy of Sciences and a meeting with Pope Francis.
Ad. Article continues below.
After telling his team he was not well, he was rushed to Gemelli hospital, the same hospital that treats the Pope. A spokesperson for Hawking said that the illness isn't serious and his plan to leave on the weekend hasn't changed.
Speaking of health and Hawking, he gave a speech earlier this week where he pondered the declining health of the human race. He stated that "It's not rocket science". His message was a simple one, "Today too many people die from complications related to overweight and obesity." Adding, "We eat too much and move too little."
Hawking, who is confined to a wheelchair as he battles motor neurone disease, says that people simply need to walk. It has the best benefits and will help your overall health. There is no need for fad diets, pills, or contraptions; Hawking says we've known the "secret" for years. Eat less and move more.
"For what's worth how being sedentary has become a major health problem is beyond my understanding," Hawking said to the audience. This coming from the man with the greatest understanding of the universe, that has to say something.