Have you considered a tranquil bushland retirement?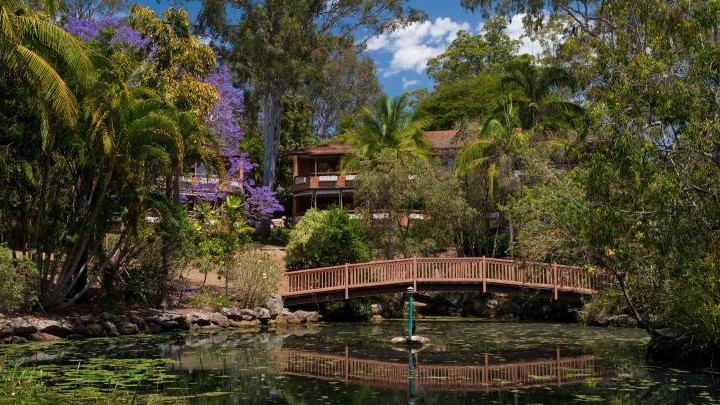 Starts at 60's Featured Villages showcase a wide variety of retirement possibilities for readers contemplating their next move. Here's a brilliant option for those looking for extra peace of mind looking ahead.
Aveo Durack is one of Queensland's most popular and affordable retirement living destinations. Set on 34 hectares of natural bushland (just 17km from Brisbane's CBD), this beautiful village is filled with lush gardens, tall gum trees and a warm, welcoming community.
While it's perfect for those with an active, independent lifestyle, it's only natural to wonder about the future, when our needs may become greater.
Now, thanks to an exciting new development, Aveo Durack offers extra peace of mind: the knowledge that you can stay in this wonderful community even if your personal needs change in later years.
Ad. Article continues below.
As part of their commitment to older Australians, Aveo is now developing a brand new, state-of-the-art aged care facility that will cater for a full spectrum of needs.
Residents and locals can have peace of mind in the knowledge that they can 'age in place' without the need to move away from friendships and their existing community.
Opening its doors mid 2017, the Aveo Durack Aged Care facility will present a new level of high quality care.
This new facility comprises of 123 beds, including five respite and 18 secure dementia places, the stylish three storey building is designed to provide a contemporary home-like environment set amongst 34 hectares of tranquil bushland and gardens.
Ad. Article continues below.
Accommodation will consist of single rooms with private en-suite bathrooms, and residents will have access to comfortable lounges, dining areas, roof top terrace, and community facilities.
Landscaped internal courtyards and gardens will inject the beauty of nature and the great outdoors into the residence creating a relaxing and comforting atmosphere.
The new facility will nurture a positive lifestyle with amenities such as a library, hair salon, and a kid's corner allowing residents to enjoy precious time with their loved ones.
Aveo Durack Aged Care will provide a warm, friendly environment and attentive staff that will surpass the standard of Aged Care options currently available in the local area.
Call 1300 653 331 to book an inspection, or learn more below…

Ad. Article continues below.
This Featured Village is sponsored by Aveo. For more information about the retirement you can enjoy at Aveo Durack, click here – or call 1300 653 331 to arrange an inspection.