Greens Senator Scott Ludlum resigns over citizenship error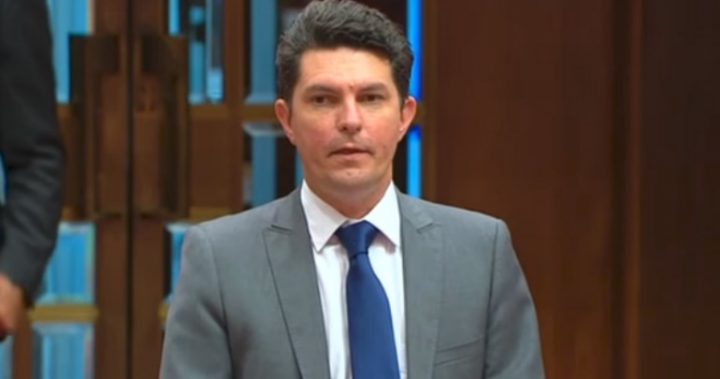 Greens Senator Scott Ludlum has been forced to resign after discovering he is a dual Australian-New Zealand citizen.
His dual status is likely in breach of the Constitution and renders his re-election invalid, reports The Guardian.
Ludlum was born in New Zealand, but moved to Australia aged three.
He announced his resignation this afternoon, saying he only discovered his dual status last week, while in New York working on the United Nations ban on nuclear weapons.
He said he had decided not to fight the high court on the issue.
Ad. Article continues below.
"This was my error, something I should have checked when I first nominated for preselection in 2006," he said in a statement published to his Twitter account.
"I have no wish to draw out the uncertainty or create a lengthy legal dispute, particularly when the Constitution is so clear. I am resigning as senator for Western Australia and co-deputy leader of the Australian Greens, effective today.
"I am personally devastated to learn that an avoidable oversight a decade ago compels me to leave."
hey everyone. i'm sorry about this, but it's a thing. i'll really miss it, but there are other ways to make trouble. love and thanks. pic.twitter.com/1QsEgRIEnW

— Scott Ludlam (@SenatorLudlam) July 14, 2017
Ad. Article continues below.
Ludlum took three months leave earlier this year to treat his depression and anxiety and was praised for helping to normalise mental health.
As co-deputy leader of the Greens, his resignation will no doubt be felt across the party.
At 47, Ludlum is particularly popular with youth voters and is active across social media, often poking fun at his opposition colleagues with satirical videos and comments.
His resignation will leave a vacant seat in the Senate, which is likely to be filled by fellow Greens member 22-year-old disability activist, Jordan Steele-John.
Do you think dual citizens should be able to run for election? Or is it right to restrict it to Australian citizens only?