Donald Trump: 'No politician has been treated worse than me'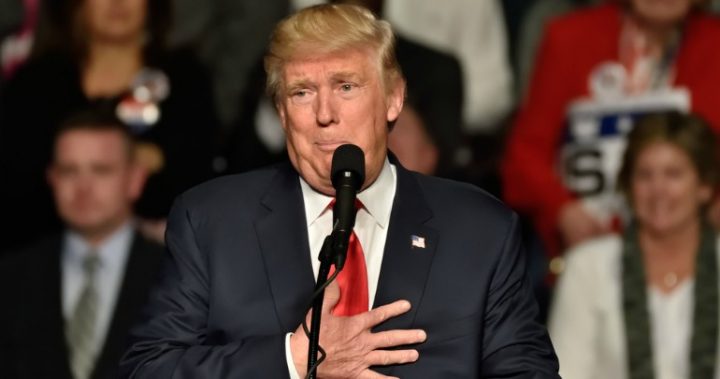 United States president Donald Trump has aired his grievances with his position to a group of military graduates, telling them life is hard at the top.
Trump was delivering a speech to graduates at the US Coast Guard Academy in Connecticut on Wednesday when he claimed he has been unfairly targeted and treated badly throughout his presidency.
"No politician in history, and I say this with great surety, has been treated worse or more unfairly," he told the young audience.
"You can't let the critics and the naysayers get in the way of your dreams. … I guess that's why we won. Adversity makes you stronger.
"Don't give in, don't back down. … And the more righteous your fight, the more opposition that you will face."
Ad. Article continues below.
His words come amid intense pressure around his recent Oval Office meeting with Russian authorities, where he admitted to disclosing classified information about ISIS, although Russian president Vladimir Putin is now denying this ever happened.
There is also growing pressure from Democrats for an independent commission into his firing of former FBI director James Comey, who was leading an investigation into links between Trump's administration and Russia.
Overnight, Democrat Congressman Al Green called for Trump to be impeached for firing Comey, saying he was coming from a "position of conscience".
"President Trump is not above the law. He has committed an impeachable act and must be charged. To do otherwise would cause some Americans to lose respect for, and obedience to, our societal norms," he said in a statement.
Trump's first few months in office have been marred by bad approval ratings and protests against him.
However, his supporters say they are pleased with his decisive actions and swift decisions on immigration, healthcare and federal funding.
What do you think? Has Trump been treated badly? Or is this just the life of a president?