Police offer $500K reward on anniversary of teen's death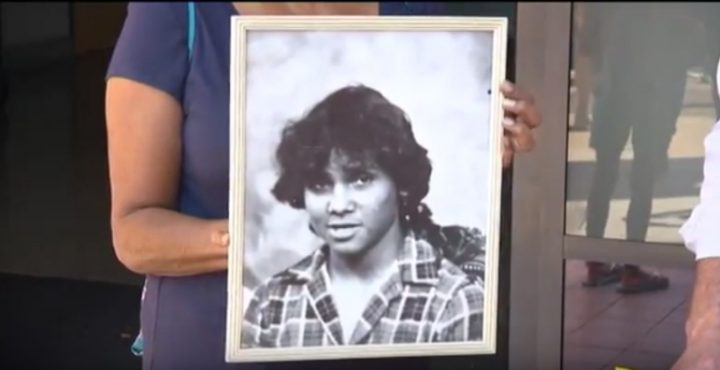 New South Wales Police have announced a $500,000 reward for information that could help solve the mystery surrounding the death of Mark Anthony Haines in 1988. The Aboriginal teenager died in suspicious circumstances 30 years ago, when his body was discovered on train tracks near Tamworth after a night out with his friends and girlfriend.
Two separate post-mortems concluded the teenager's death was caused by substantial head injuries consistent with being struck by a train, but a coronial inquest later returned an open finding, according to a news.com.au report.
"It has always been the family's belief that there were other people involved with Mark at the time of his death and evidence shows that," the 17-year-old's uncle, Craig Craigie said.
Haines' family has maintained their son met with foul play, and was murdered by "thugs involved in a murky underbelly of drugs and corruption operating in Tamworth in the late '80s," ABC News reported.
"We do not believe our boy went out there alone," Craigie, told ABC News. "There is no way, and all of the evidence supports that. We just needed the police to do their job, but they didn't care because we were Aboriginal."
Ad. Article continues below.
The handling of the long-running investigation into Haines' death has been strongly criticised, both by the family and more recently, the NSW Aboriginal Land Council and NSW Greens MP David Shoebridge. "I have no doubt that if Mark were a white teenage boy from Sydney's northern beaches we wouldn't be here today still fighting for justice," Shoebridge told ABC News, adding that "the response to his death was pathetic."
Acting Superintendent Jeffrey Budd told reporters he believes someone knows what happened to Haines and urged them to come forward. "Someone knows something. We need these people to come forward and help us resolve this issue and give the family some peace," he said.
Earlier this week, the NSW Coroner's Court returned 13 pieces of tissue taken from the young man's organs to the Haines family, who were completely unaware that the specimens had been taken.
The family held a cremation ceremony at Tamworth cemetery, with his final remains being returned to his traditional Gomeroi country. Following the long fight for justice since their son's untimely death, the $500,000 reward offers the Haines family some prospect of closure.
Members of Haines' family gathered outside the Tamworth police station on Tuesday, holding sings calling for justice and imploring the public for help in finding killer.
Anyone with information is urged to contact Crime Stoppers on 1800 333 000.
Have you been following this case over the years?