'People need to wake up': New police cameras targeted at offenders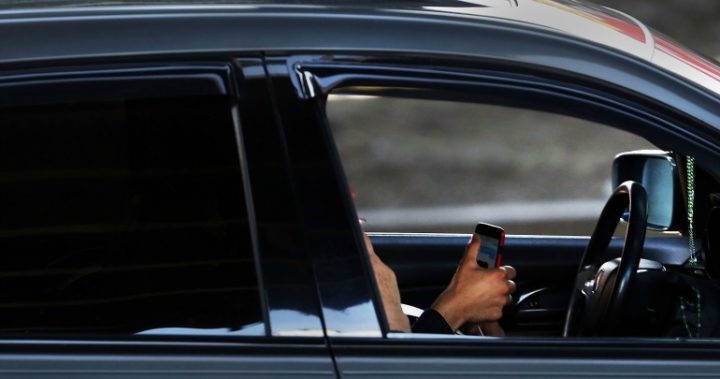 Patrol cyclists will have new hi-tech cameras added to their helmets to target motorist using mobile phones while driving. 
Police Commissioner Mick Fuller made the announcement after Jakob Thornton, 22, who was allegedly distracted by his phone, ploughed into two police officers at a roadside breath test (RBT) in Sydney last Friday. One of the men, Senior Constable Jonathan Wright, has since had a foot amputated. 
Fuller told Studio 10 on Friday: "We're looking at putting cameras on our highway patrol cyclists helmets so we can issue more tickets."
According to Transport for NSW, research shows that being distracted when driving, increases the risk of a crash. Crash data from 2010-2014 showed there were 236 crashes caused by a hand-held mobile phone. And from July 2014 to June 2015, more than 35,300 fines were issued to drivers in NSW for using hand-held mobile phones. 
Ad. Article continues below.
"I think the big problem is, 30 years ago or so, people would drink and drive and it was in theory socially acceptable," Fuller explained. However, that's not the case anymore.
The commissioner added that it's the same people now feel comfortable finding an excuse to pick up their phone while behind the wheel. 
"I think people need to wake up and understand you're driving nearly a ton of metal at 60-70 kilometres an hour, and taking your eyes off the road for even two to three seconds could have the most devastating outcome."
Fuller said the police force will, "certainly be continuing to ramp up enforcement in this space."
"We need people to understand that picking up your phone could cost your life or the life of someone else."
Ad. Article continues below.
A crowdfunding campaign to raise money for the family of the injured policeman has already raised over $100,000, a lot more than the intended goal of $10,000.  
Family friend Amber Neilson, who started the GoFundMe page, wrote, "Today, because of the sheer stupidity of the driver looking at his phone, he is facing the reality of life as an amputee."
At the moment in Queensland, you can be fined $378 and have three demerit points taken away for using a mobile phone while driving.  
What do you think? Should the government enforce stronger legislations? 
With Facebook removing news sites from your feeds we ask that you sign up for Starts at 60's emailers here. And to keep us on your wall, join some of our new Facebook groups and clubs:
News Junkies Club – Australia
News Junkies Club – USA 
See news on the change and links to all our other clubs and groups here.