Test offers chance to see if you really are too smart to be scammed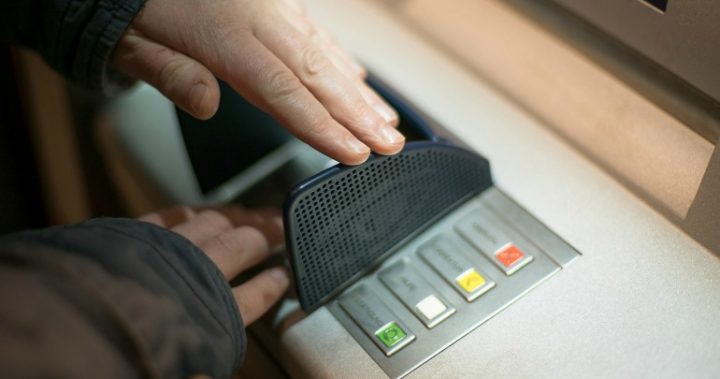 There's no denying that hackers and scammers are becoming increasingly sneaky when it comes to scams.
In fact, Australians lost more than $229 million in scams in 2015, according to Scam Watch. The Australian Competition and Consumer Commission (ACCC) also receives an estimated 91,600 complaints annually, with the number around the globe exceeding the millions. That's despite the fact that if asked, most of us are certain we can identify an online fraud from a mile off.
Now, though, a new test out of the United Kingdom offers the opportunity for users to pit their wits against a fictional scammer.
Stop Fraud, the UK government body that created the test, suggested that people may not be as safe as they think. "Think you're too smart to be scammed? Think again," Stop Fraud said. "Most people think they wouldn't fall for a fraudulent text or email, but criminals are more sophisticated than ever."
Ad. Article continues below.
The first question in the test shows a text message from a bank, asking a customer to transfer money from their bank account to a safe account because fraudulent activity had been detected. "We have detected some fraudulent activity on your current account," the message read. "Please transfer your current account balance to the safe account below while we investigate the issue. The full amount will be transferred back into your account once we can be sure it is secure."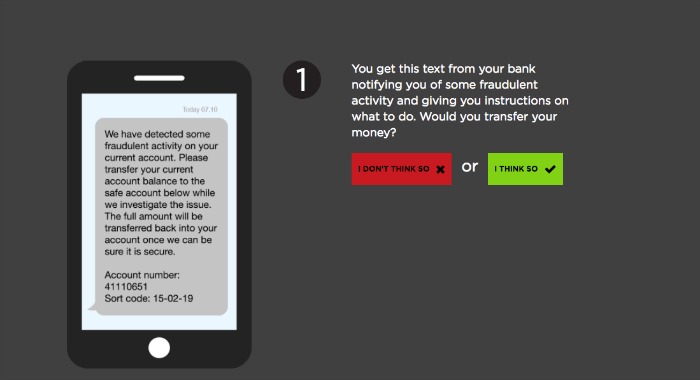 The text was deemed fraudulent, with Stop Fraud noting that a bank will never ask a customer to transfer money to a safe account via a text message. If in doubt, it's always best to contact the bank directly.
Ad. Article continues below.
Another question shows an image of an email that advises the recipient to confirm their account details by clicking a link to log in to their online account. The email contained a number of spelling and grammatical errors, which is usually a sure sign of a scam. It's best to hover over a link before clicking it to make sure it actually leads to the correct website, the test explains.
The test suggested that if you are sent a message that asks you to call a bank relating to details of your account, however, it's usually a genuine message. But it cautions that you should ring the number on the back of your bank card or speak to a staff member directly in person, and not use the number suggested in a text message or email.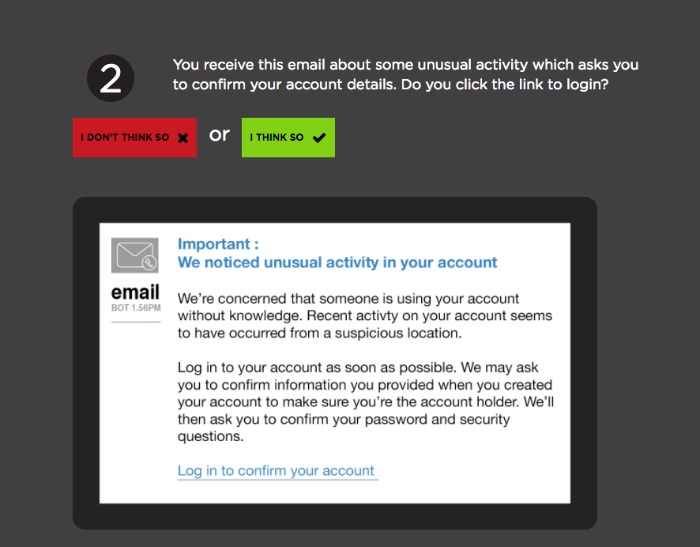 It comes as The ACCC warned that Australians over the age of 65 are more likely to be targeted with phishing scams. These can include emails and cold calls that trick people out of money, data and personal information.
Ad. Article continues below.
You can test your knowledge by completing the Stop Fraud test here.
What do you think? Have you ever been scammed? How do you protect yourself online?
---
With Facebook removing news sites from your feeds we ask that you sign up for Starts at 60's emailers here. And to keep us on your wall, join some of our new Facebook groups and clubs:

News Junkies Club – Australia
News Junkies Club – USA 

See news on the change and links to all our other clubs and groups here.
Important information: The information provided on this website is of a general nature and for information purposes only. It does not take into account your objectives, financial situation or needs. It is not financial product advice and must not be relied upon as such. Before making any financial decision you should determine whether the information is appropriate in terms of your particular circumstances and seek advice from an independent licensed financial services professional.