Family's hidden camera captures devastating care home abuse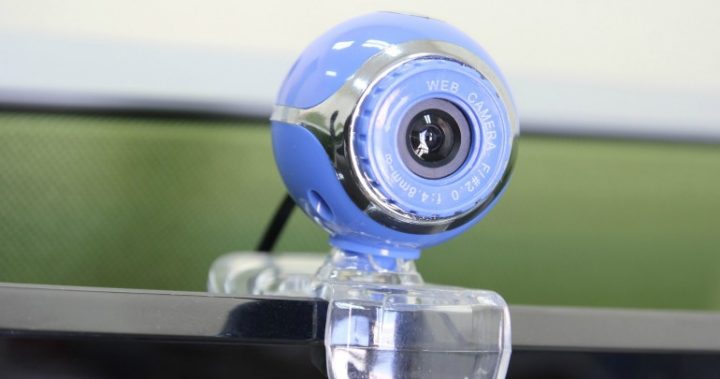 One family has gone to extreme lengths to ensure that their beloved family member in a care home was being treated fairly.
The Herald Sun exclusively reported that the family of Billy Aivalitois, who has cerebral palsy, suspected that he wasn't being treated fairly by staff at the Caulfield Hospital in Victoria after he began losing weight and they noticed bruising on his body. After raising concerns with hospital staff about the treatment of Billy, they were assured that everything was fine. Still worried, the family decided to set up a secret camera in a photo frame and were horrified with what they discovered.
Footage caught what appeared to be a male nurse at the hospital, which specialises in aged care and rehabilitation services, mistreating the 33-year-old patient, who was grabbed by the throat and thrown aggressively onto a bed. The staff member has been stood down, while the hospital continues to cooperate with police and their investigation, according to the Herald Sun.
But it's not the first time a family has gone to such drastic measures to catch out care staff. 
A similar story recently broke from Birmingham in the United Kingdom, where the family of dementia patient Betty Boylan discovered that nursing staff had been abusing the 77-year-old after they hid a secret camera in her room. Footage emerged that showed some staff spraying deodorant in the distressed patient's face.
Ad. Article continues below.
In Australia, meanwhile, Minister for Aged Care Ken Wyatt has announced an overhaul in the way nursing homes are inspected, following  a number of disturbing stories of abuse and neglect.
It was suggested that cases of abuse often go undetected because re-accreditation checks for facilities are announced ahead of time, meaning that staff have the chance to change their behaviour in the lead up to a regulatory visit. Wyatt said that this would be changed, with unannounced audits rolled out across the country, ensuring that facilities were caring for patients to the highest of standards.
He was prompted to make the review in part due to the abuse uncovered at South Australia's Oakden facility.
There are also calls for stricter Blue Card checks to be introduced across the country for aged-care workers. At present, people who work with children undergo strict background checks to earn a blue card, with calls for similar checks to be introduced for aged-care workers.
"Greater protection of residents from abuse and poor practices might be achieved if there were consistent national processes for the screening of aged-care workers," the Courier Mail reports Public Guardian Natalie Siegel-Brown telling a senate inquiry into aged-care abuse this week. "In Queensland, the Blue Card system assesses a person's suitability to work with children. The aged-care regime would benefit from a similar mechanism to assess a person's suitability to work in aged care."
Ad. Article continues below.
Meanwhile, care home abuse specialist solicitor Lauren Dale advised that people had a number of options available to them if they suspected a family member was being mistreated and the care facility wasn't acting. Speaking on an episode of British chat show This Morning, she suggested that it was always a good idea to contact an expert agency or a solicitor if your claims were falling on deaf ears.
Dale added that people could get in contact with their own doctor or GP and organise a visit and encouraged people to continue to escalate the issue until something is done.
What do you think? How far would you go to protect your loved ones? Are secret cameras the answer, or do families need to think of other ways to protect people in care?