Could this change travel forever? Soon there may be no such thing as a language barrier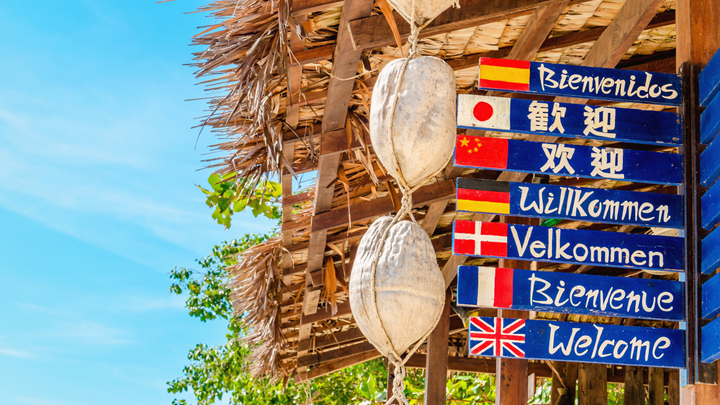 Years ago we used a physical book to translate or roughly speak the language of the country we were visiting, but now technology has developed so many new apps that make translation so much easier.
Ad. Article continues below.
The latest development from Microsoft could change travel completely, and make travelling to any country in the world exciting and possible – sans any communication issues.
The CEO of Microsoft UK has revealed that within the next 5 years, advancements in technology will allow people of different nationalities to sit down and freely converse with just a smartphone between them. Their conversation will instantly be translated to their language in real-time.
They're not the only company who wants to break through the language barrier and make it possible for two people from completely opposite sides of the world to have a conversation.
Dave Coplin told The Times, 'At the moment we're at schoolboy French…[but] in five years, two people will be able to sit down, put a smartphone between them, and as they're talking, the phone will translate their conversation seamlessly'.
There is one app available right now that is as close to that dream as we can be – Skype Translator – which can translate voice and video calls in seven languages, within a matter of seconds.
The program records what the speaker says, uses speech recognition to convert the file to text, then relays it in the other speaker's language.
Google Translate also allows users to use their camera to translate text instantly in 26 languages. Pretty amazing stuff!
Tell us: Would you love a real-time translator? Would it make travelling so much easier for you?