Popular footwear in trouble as struggling company dealt a blow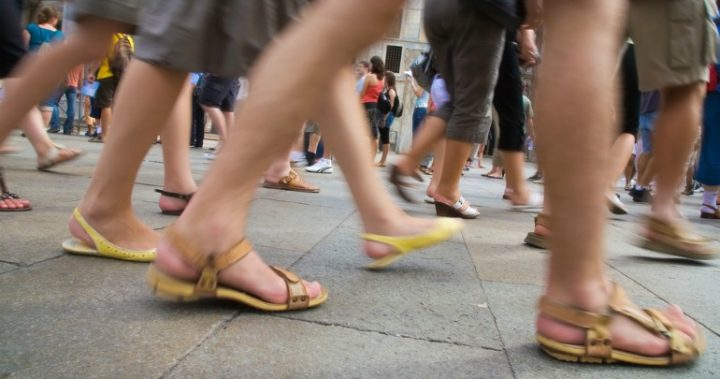 Footwear company Crocs has been dealt a blow in a legal battle against brands which they allege have been copying their design. 
The already struggling company has been embroiled for years in lawsuits against rivals including USA Dawgs, which manufacture a similar shoe to Crocs' signature plastic clog, claiming they have been infringing upon their patent. 
But now the US Patent and Trademark Office has rejected their argument, which is a huge blow to the company which is already struggling. 
The company, which is based in Colorado, will be forced to close down 160 of its stores over the next two years, reducing its number to 400 stores as a result of declining sales.
Ad. Article continues below.
The brightly coloured plastic clogs are popular amongst many, with plenty of fans in messy professions including nursing, gardening, and hospitality.
But on the other side, Crocs also has a devoted band of haters; those who would never be caught dead in the shoes.
You can find all the proof you need to show how divisive the seemingly innocent clumps of plastic are.  
"Good night except people who wear Crocs ya'll can choke on your ugly fashion sense," wrote one passionate hater. 
Others were embarrassed to admit they wanted the shoes:
Ad. Article continues below.
"I need orange crocs….. for research purposes….."
And then there was the converted:
"I knew they were comfy, and useful against concrete and hard wood floors. But once I mowed in them, I was like these are now mine, sorry ma!"
Love them or loathe them, which side are you on?