Retail giant rejects self-serve checkouts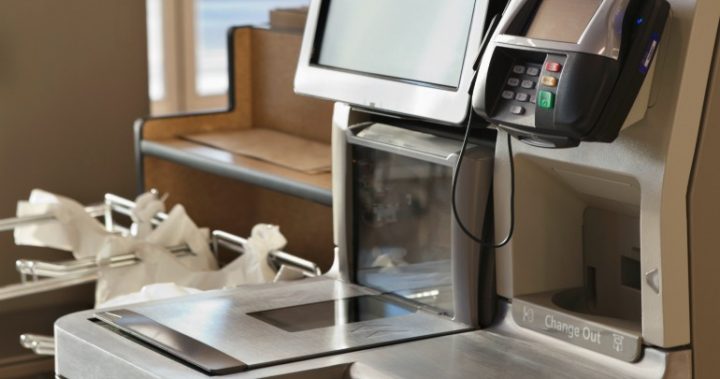 Best&Less is taking a stand against other big retailers and refusing to install self-service checkouts. This is welcome news for those who prefer face-to-face interaction at the checkout or find the self-serve technology difficult to operate. 
Rod Orrock, the chief executive of Best&Less told news.com.au that the technology drives him "insane" and that self-serve checkouts aren't fair on customers as they make shoppers do all the work.
"Check-outs are a key touch point between customers and the company, they can come with their questions and talk to our staff and I think that's really important," he said. "It doesn't make sense; I'm not a great supporter of [self-serve check-outs]."
Many of Australia's big retailers including Big W, Target and Kmart currently use a combination of self-serve checkouts and manned registers. In 2013, there were around 191,000 self-checkout units being used worldwide, and researchers predict that by next year there will likely be 325,000 machines in use.
While self-service checkouts are meant to make the shopping experience quicker and more streamlined, many have pointed out there are some major disadvantages to using the machines, such as an increase in customer effort and a decrease in customer interaction and feedback, as well as the low reliability of many of the machines. 
Ad. Article continues below.
Often a staffer needs to be present to fix the machines when they glitch, making the customer's shopping experience longer and more of a hassle. Another downside to the machines is that they make it easier for people to shoplift. According to studies on human behaviour, a person is much more likely to shoplift when they are faced with a machine rather than a person. 
Last year, a Queensland mum was charged after scamming the self-serve checkout system out AU$4500 by changing the labels on grocery items to lower prices.
On top of all this, many also believe the introduction of these machines has also cost many people chances of steady employment. Many don't like the fact these jobs are being taken over by robots and are worried for the future. There are also concerns it 'dehumanises' a process that is sometimes to the main point of human contact for elderly and lonely people. 
What do you prefer? Self-serve check-outs or check-outs with a retail worker? Do you think new technologies are taking away jobs?
Read More: Facebook changes are coming – what it means for you, and for Starts at 60
Ad. Article continues below.
With Facebook removing news sites from your feeds we ask that you sign up for Starts at 60's emailers here. And to keep us on your wall, join some of our new Facebook groups and clubs:

News Junkies Club – Australia
News Junkies Club – USA 

See news on the change and links to all our other clubs and groups here.
Important information: The information provided on this website is of a general nature and for information purposes only. It does not take into account your objectives, financial situation or needs. It is not financial product advice and must not be relied upon as such. Before making any financial decision you should determine whether the information is appropriate in terms of your particular circumstances and seek advice from an independent licensed financial services professional.