Clever ways to save money on hotels, that you may not have heard of!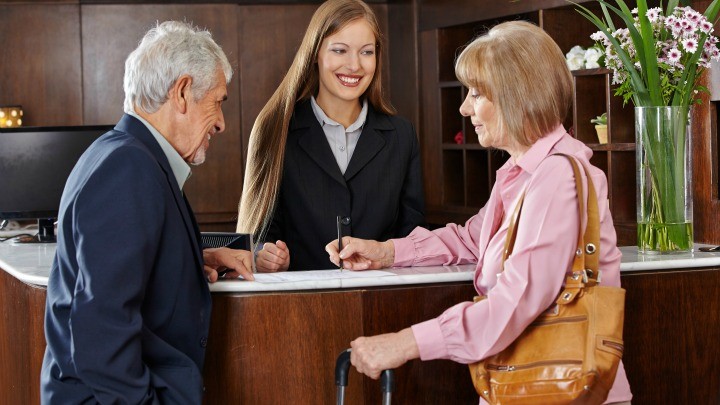 Planning a holiday normally involves careful research, budgets and good old-fashioned bargain hunting. There is lots of information available about cutting the costs of airfares, but here are some bright ideas about saving on your hotels!
1. Be the first to try a new hotel
Just like specials at a brand-new restaurant, hotels offer discounts during their "grand openings" too. Ask your travel agent to keep you posted about upcoming hotels, to take advantage of their opening deals. Just be prepared with an open mind, in case the hotel isn't functioning at 110% during its first few weeks.
2. Get breakfast elsewhere
Hotel buffets may look attractive, but their price-tags are often unreasonable. One prominent hotel along the Sydney Harbour charges upwards of $40 per person for daily breakfasts. In contrast, nearby cafes offer eggs, bacon and other breakfast fare from just $15. It certainly pays to venture outside your hotel each morning!
Ad. Article continues below.
3. Join rewards programs
Major hotels are often part of a conglomerate, meaning you can earn rewards and discounts the more you stay with one hotelier. Research the best rewards programs and hotel clubs available at your destination, then sign up online. This will mean you're saving money, before you even reach the hotel!
4. Avoid the minibar
It's an age-old lesson, but drinks or snacks at the mini bar really can cost a fortune. Plan ahead, and grab your favourite wine at a nearby bottle shop or local pub instead. Stock up on muesli bars, nuts and other snacks which can be popped in your handbag, to avoid taking from the mini bar. The opposite applies for hotel shuttles though. Catching free transport provided by your hotel will be far cheaper, when compared with paying for a taxi to the airport yourself.
5. Recommend the hotel online
Checking-in to a hotel via Facebook or leaving a positive review on its travel websites can earn you extra rewards. For example, one popular hotel in Melbourne was offering couples free wine and chocolate upon arrival, for every review posted online. Reviews can be quickly written on your phone, but save you real dollars!
How else do you save on hotels? Where would your next dream holiday destination be?