Check out these hot new wheels for future you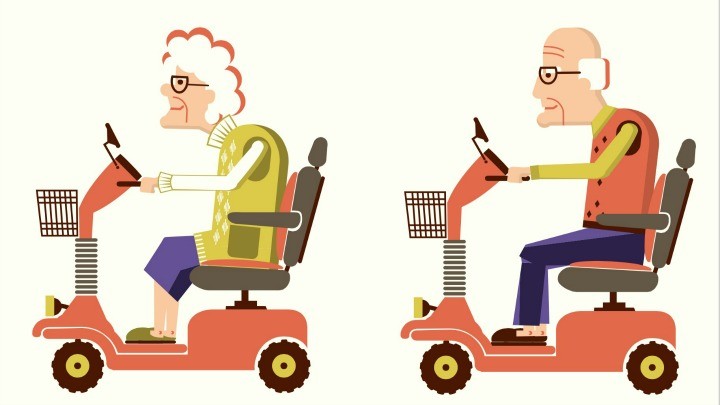 Do you ever wonder what strange and wonderful vehicles we'll be driving around in the future? Well, Honda has given us a sneak-peek of the future.
The Japanese manufacturer has released photos of  two vehicles that will be making their first appearance at the Tokyo Motor Show, and "weird" and "whacky" are just two of the words that are being used to describe them.
Called the "Wander Stand" and "Wander Walker", the two vehicles have been designed around the concept that people should "wander around freely"and "pursue the joy and freedom of mobility".
Unfortunately the manufacturer only released the briefest of blurbs, but from the photos you can make out that the Wander Stand is a futuristic pod-type vehicle with a partial door and a two-seats.
Ad. Article continues below.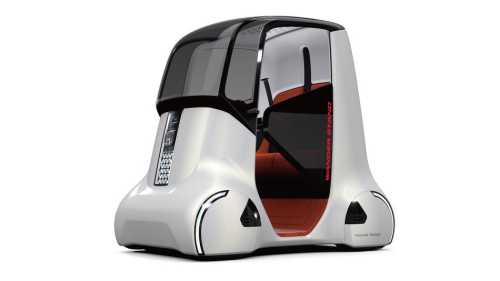 The controls are fairly minamalistic and the windshield works as a full-width head-up display.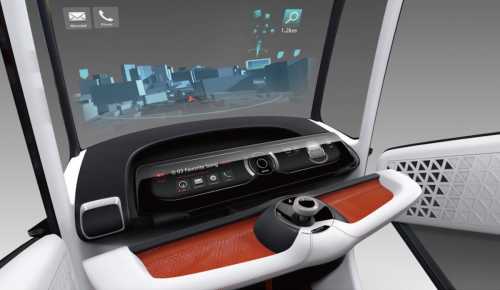 The fact that a navigation map is being shown with message and phone icons in one of the graphics released would seems to indicate that passengers will be able to pair their smart phones to the car.
The inclusion of seat belts could also mean it is capable of road-going speeds.
Ad. Article continues below.
The Wander Walker, below, looks more like a high-tech mobility scooter designed for those who cannot walk long distances.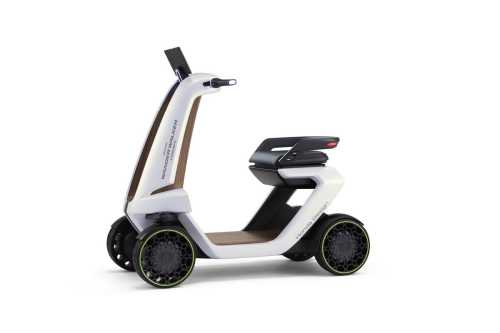 Features include a wood or faux-wood trim, wrapped handles and a infotainment system.
Commentators believe the wheels can be rotated to extreme angles, which should make it easy to manoeuvre.
Speed can be controlled by twisting a handle like that of a scooter and there is an SOS button to help keep riders safe.
Ad. Article continues below.
More will be revealed at the Tokyo Motor Show, which will run from October 29 to November 8.
What do  you think? Can you imagine future you zipping around in one of these?
Sources: Honda, Motorwings, Money Times and Mashable