Pamela Anderson pens letter to Peter Dutton about Manus Island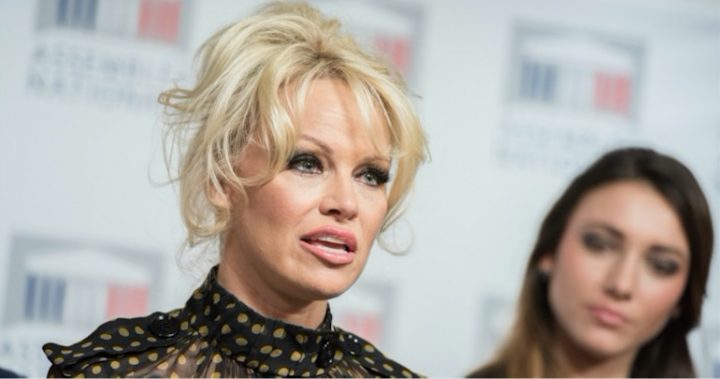 When he was a younger man, Peter Dutton may have dreamed of one day opening a letter from Canadian beauty Pamela Anderson.
We're betting he didn't think he'd be receiving a public scolding from her though.
The former Baywatch beauty published an open letter to the immigration minister on her website, chastising him over the treatment of both humans and animals on Manus Island.
"I'm writing to you with grave concerns about the treatment of refugees and their animal companions at the Australian government's Manus Island detention centre," Anderson wrote.
"The prolonged detainment of these people is appalling, but recent reporting from the camps indicates a new level of violence and suffering."
Ad. Article continues below.
She explained that she had heard word of a dog named Foxy, who was callously thrown from the window of a moving bus by a Manus Island guard.
"Animal feel pain, stress, and fear just as we do, and such callous abuse is unacceptable and threatens everyone in your care on Manus. Psychology experts and law-enforcement officials agree that cruelty to animals is an important predictor of violence towards humans, and it appears regularly in the records of society's most vicious criminals," she wrote.
"Just as we all love the cats and dogs who share our homes, members of the Manus Island refugee community care deeply for their animal companions and share with them the precious few resources that they have.
"Foxy's primary caregiver is understandably distraught by the guard's actions. Displaced people often form close bonds with animals, who provide unconditional love and hope. Of all the things that refugees endure, emotional trauma is often the hardest to bear."
She ended her letter asking for the minister to launch an investigation into the incident and "give Foxy and her guardians the justice they deserve".
Dutton is yet to respond to Anderson's letter.
What do you think of the letter? Should celebrities stay out of politics or is it good to see them using their profile for good?