Olivia Newton-John gushes about prospect of becoming a grandmother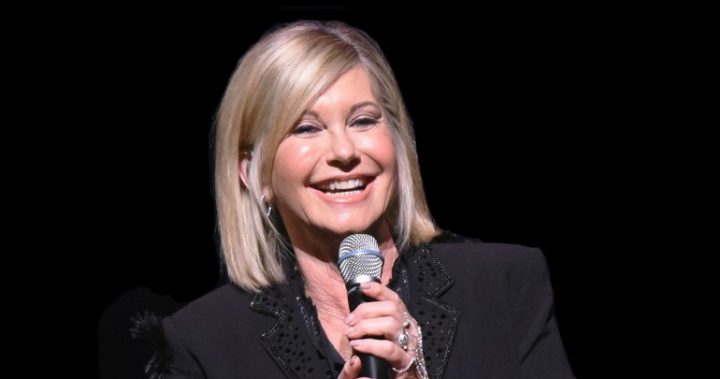 She's one of Australia's finest exports and it looks like Olivia Newton-John is ready for the next stage of her life.
While she's been appearing in movies and releasing music for decades, the star has revealed how excited she is at the prospect of becoming a grandmother.
Appearing on Friday's episode of Today, the 69-year-old beamed with excitement when entertainment reporter Richard Wilkins asked the Xanadu star if she was ready to be a nana.
"Oh, absolutely. I can't wait," the Daily Mail reports the music icon saying. 
Ad. Article continues below.
It comes after rumours began circulating that her daughter Chloe Lattanzi had married long-time partner James Driskill.
"Still fiancé, but I think next year they will get married," she revealed on the show.
Read more: Olivia Newton-John meets with PM to discuss cancer funding
"I hope they will but if they don't, that's fine. Whatever they want. But I think they might do it."
Ad. Article continues below.
Chloe is Newton-John's only child and remains extremely close to her mother – even in adult life.
Elsewhere on Australian morning TV, the star revealed that she's doing well after her recent cancer battle.
"I'm feeling well," the star told Sunrise.
"In fact, I just finished a tour on the weekend, so I've been working again. And I have no pain and life is wonderful."
She also said that she will take some time off at the start of the new year, before heading back on the road for another tour.
Ad. Article continues below.
In September, the singer defended her use of marijuana to help with her cancer treatment.
Read more: 'I use cannabis': Olivia Newton-John talks cancer treatment
She described it as a "healing plant" and hinted that people need to change their views on the drug because it had helped her dramatically while she was ill.
Do you think Olivia would make a great grandmother? How old were you when you found out you were going to have grandchildren?