Novak Djokovic shocks the tennis world with new pay demands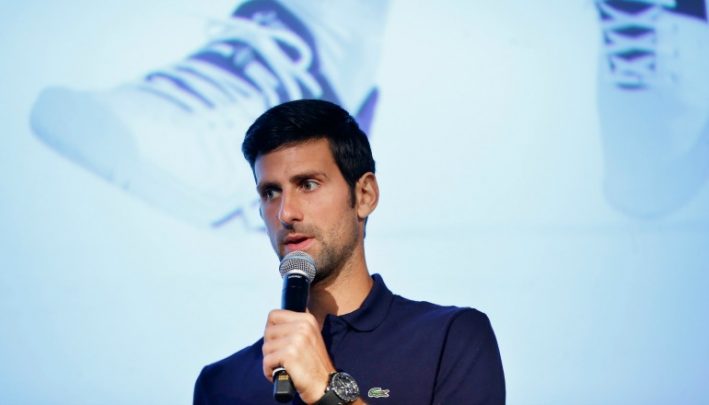 Many people will remember when tennis great Billy Jean King revolutionised the game by campaigning for equal prize money for female players and becoming the first president of the Women's Tennis Association.
Now tennis superstar Novak Djokovic has taken a leaf from King's book and left his fellow tennis stars flabbergasted after reportedly taking to the floor at a players meeting in Melbourne and demanding that all tennis players receive a lucrative pay rise on the Association of Tennis Professionals ATP (Tour). He also reportedly implored players to form an independent union with him.
News.com.au report that Djokovic's demands took players by surprise as they gathered at the conference centre of a Melbourne hotel to discuss their hopes ahead of the Australian Open. What started out as an ordinary meeting quickly took a serious turn as Djokovic asked all non-players to leave the room so he could speak exclusively to the current players on the tour.
The Daily Mail reports Djokovic then gave a passionate speech where he said players deserved more money for playing on the ATP Tour.
There were around 150 professional tennis players in attendance for the meeting on Monday, all of whom were apparently shocked when the 30-year-old suggested they form a breakaway players union as a separate entity to the ATP.
Ad. Article continues below.
Djokovic had an Australian lawyer present as he laid out his plans to form a separate branch and let the players know of any technical difficulties that may arise if they decided to form such a union. Many players are now coming forward to either support of decline Djokovic's offering.
The dramatic call comes after Australian Open tournament director Craig Tiley revealed the total prize money for the 2018 Australian Open has in fact increased to $55 million this year. This includes the staggering $4 million players receive as the winners of the men's and women's singles draws.
Australian Open officials revealed this was a 10 per cent increase from the 2017 prize money pool. It was also revealed that first round losers will now receive $60,000 for their attendance at Melbourne Park.
Tilley also mentioned there was a plan for the Australian Open total prize money pool to increase over the next six years to a staggering $100 million. While these figures were enough to impress the much of the tennis community, they were not enough to satisfy Djokovic.
According to the ATP, Djokovic has already won $100,000,875 in prize money throughout his career. He also has numerous lucrative sponsorship deals, including an eight-year deal with Nike that's expected to bring in $70 million.
Do you think the prize money should be increased for tennis players? Is this greedy or justified?