Michelle Obama slams women who failed to vote for Clinton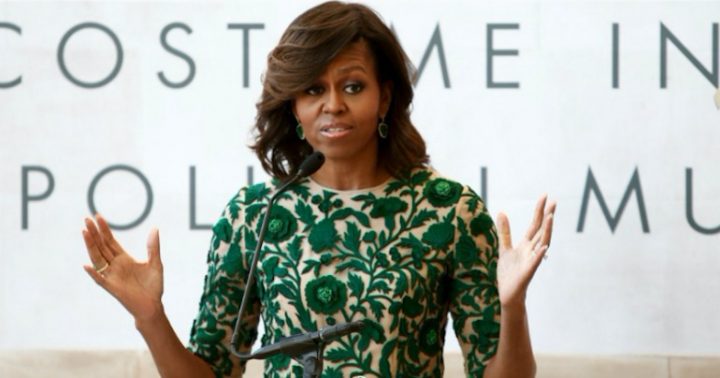 Women who failed to vote for Hillary Clinton did themselves a disservice and aren't comfortable with their own voice says former fist lady Michelle Obama.
Obama participated in a question-and-answer session with author Roxane Gay at marketing conference Inbound in Boston on Wednesday and covered a wide range of topics, including her time as first lady, her new book and her disappointment in the election result.
"Any woman who voted against Hillary Clinton voted against their own voice," she told the audience, Boston.com reports.
"What does it mean for us, as women, that we look at those two candidates … and many of us said, 'That guy? He's better for me. His voice is more true to me.' Well, to me that just says, you don't like your voice. You like the thing you're told to like," she added, referring to president Donald Trump.
#INBOUND17 – @MichelleObama's message to women: Find & use your voice. Your words don't need to be perfect. Don't be silenced. #wow #yes pic.twitter.com/V5a1WeIT3t

— Amanda (@MandyGasse) September 27, 2017
Ad. Article continues below.
Obama stepped up her role as first lady during the 2016 election campaign, breaking with tradition to speak at rallies and implore voters to choose Clinton.
She became one of the most popular faces of the Democratic campaign and famously made headlines with her "when they go low, we go high" speech.
Despite her disappointed at the result, Obama said she hopes for the best for the Trump administration.
"We want the sitting president to be successful, because we live in this country," she said. "He is our commander-in-chief. He was voted in. We may not like it, but it happened."
Ad. Article continues below.
When asked about her time as first lady she admitted doesn't miss the White House, but does miss the "people and the work".
"It was like being shot out of a cannon … with a blindfold and the spotlight on you," she said when asked what it was like being the first lady.
Obama is working on a book about believing in our most authentic selves, which will include stories about her childhood.
What do you think of her words here? Do you agree with her? Or do you think Trump represents the voice of some women?