Helen Mirren's knock-out magazine cover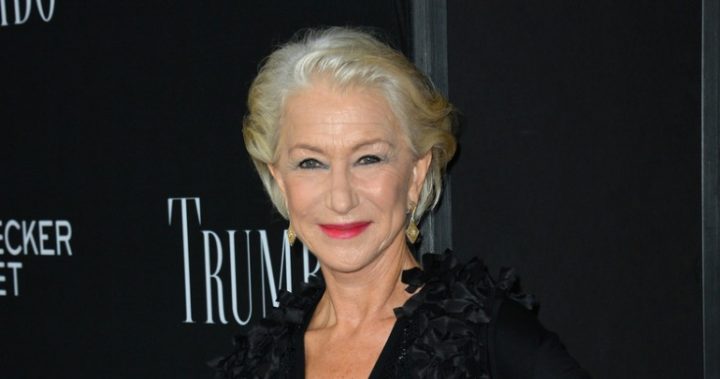 Dame Helen Mirren looks seriously gorgeous appearing on the cover of Allure magazine this month but the iconic actress has confessed she once struggled with crippling insecurities when she was trying to break into the industry.
Ad. Article continues below.
Mirren rose to fame in the 60s and in a new interview with the magazine, the 72-year-old reflected on how much she didn't like her curves at the time.
"It was the time of Twiggy, and I did not look like a twig," she said. "My cheeks were too fat, legs were too short, breasts too big."
She admitted she struggled with self-acceptance at the time as it seemed totally opposite to what was popular during the decade.
"I fell into the cliché of sexiness: blonde hair, tits, waist, which I hated at the time because it was not fashionable," she added. "You had to be thin and have a cigarette and only wear black. And I just never fit into that look."
Ad. Article continues below.
While the Academy, Emmy and Tony Awards winner has long since put those insecurities in the past, she said if she could give her younger self some advice, she'd tell her to not be so 'bloody polite' and to say 'f*** off' more often.
In a 1975 interview with Michael Parkinson, Mirren famously told him off after Parkinson suggested her curvy figure might be getting in the way of her becoming a "serious" actress.
Despite standing up to Parkinson that day, Mirren regrets being so polite in general as a young actress.
Ad. Article continues below.
"In those days, you had to," she told Allure. "It's hard to explain how difficult it is to overcome the culture. You become a voice in the wilderness. No one wants to listen."
These days however, Mirren is not afraid to speak her mind and even had some comments about Melania Trump.
"You look at old Mel there, and she is one of the most powerful women in the world because she could take him down," she said of the First Lady before adding that the former model "almost" brought her husband down when she famously swatted away his hand.
"I'm Eastern European, you know; [we've] got these dark souls," she said. "That dark Slovenian soul is about to come out. She's only got to do a nice interview with Allure."
Have you ever struggled with self-acceptance?